Quiz: Are Your Products Killing the Planet?
Eco-trashy is out. Find out how to green your natural beauty routine
You may already recycle your Diet Coke cans and drive a hybrid, but have you ever thought about the impact your beauty habits might have on the environment? Our quiz will tell you how earth-friendly your routine is and give you tips on how to make daily beautifying more green.
Your Results
Quiz: Are Your Products Killing the Planet?
Green Beauty Goddess in Training.
You've dipped your toes into some organic, cruelty-free products and are careful about recycling empty shampoo bottles -- congrats! But there's still a lot more you can do to look great while helping the environment. Here are a few suggestions:
After using your blow-dryer or curling iron, don't just switch it off; unplug it. Appliances like these use energy whenever they're plugged in so you'll save resources (and money) by putting them away. (Think how much neater the bathroom counter will look.)
Buy a cute reusable tote bag and take it shopping with you. Many brands make them in designs that rival any disposable bag.
Seek out brands that use less packaging. Aveda, for example, sells its compacts separately from makeup so you can refill without buying a new compact every time.
Try out organic beauty products. Certified organic products don't use pesticides when grown, have fewer untested chemicals as ingredients and are less toxic to throw away (meaning less planet-harming chemicals running into groundwater). Plenty of brands like Origins and Physicians Formula carry certified organic lines with products that work just as well as their non-organic counterparts.
To conserve water, try turning off the faucet while you shave or installing a low-flow showerhead. Or take baths. (They're more luxurious and use less water.)
Try to cut back on the amount of disposable products you use.
For more tips and a list of other eco-friendly beauty brands, check out 24 Celebs Who Will Save The Earth and Top Toxin-Free Beauty Brands.
more stories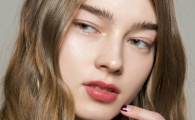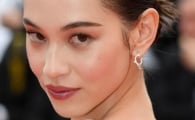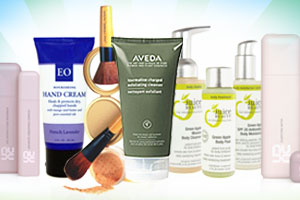 -->