Health & beauty  |  SPONSORED
Your Sleeveless Season Prep Plan
Read on to see six easy ways you can be sure your limbs will be ready for spring -- no matter how teeny the tank top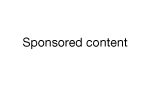 There are few things that can make a casual tank or simple sundress truly head turning as smooth, flawless arms. Sure, a stack of noisy bangles or and oversized cuff may fancy up the look, but there is no better accessory than tan and toned limbs.
Just think about it: when Demi Moore or Gwyneth Paltrow hit the red carpet in a sleeveless number you may not always notice her diamond bracelet but we bet you never miss how fantastic her biceps look.
Luckily, prepping for sleeveless fashions is far easier than getting ready to squeeze into that itty-bitty bikini (since you only need to concentrate on one body part). In fact, you can be tank top-prepped in six easy steps. Keep reading for everything you need to know to be armed and ready.
SEE NEXT PAGE: Smooth move
Back
to top