Body
You Won't Believe The Latest Plastic Surgery Craze
Women are now getting surgery in pursuit of the perfect engagement ring selfie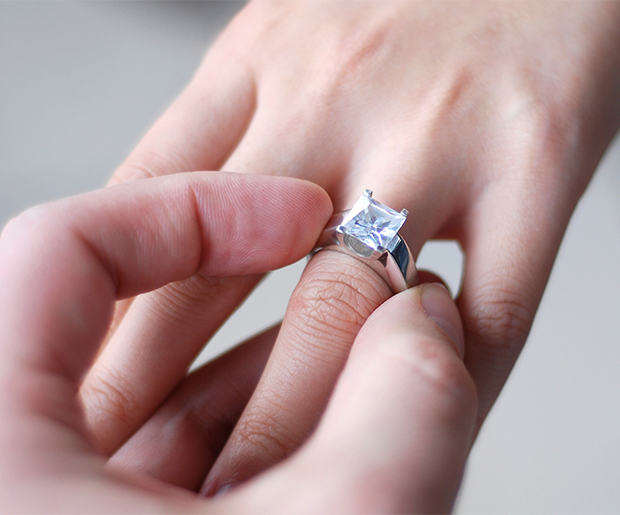 Everyone wants to look their best on their wedding day, sure. But what about the days leading up to their big day? Like say... their engagement day? How important is it that the pictures you post of your engagement ring be perfect? Important enough that you might do something drastic to make sure your hands -- yes, your hands -- look absolutely immaculate?
Yes, there's the typical manicure, or even a paraffin hand treatment. But for some women, that isn't taking things far enough. A small, select group have opted to get hand plastic surgery for the perfect hand selfie. Yes, that is crazy.
RELATED: 10 Plastic Surgery Risks Nobody Talks About
It's called a hand selfie, and according to Dr. Ariel Ostad who performs them, it runs around $1,200. The process involves injecting the hands with filler Juvéderm, so that the hand appears smoother and younger (so nobody thinks you've got old crone hands). It lasts for about 9 months.
Oh yeah, it's not even a permanent procedure.
Our advice? Focus more on the big day (and all that living happily every after stuff), and less on how your hand looks in the photo. [
Pix11
]