Diet
I [Heart] Carbs
Or the reason why I'll always have bread in my kitchen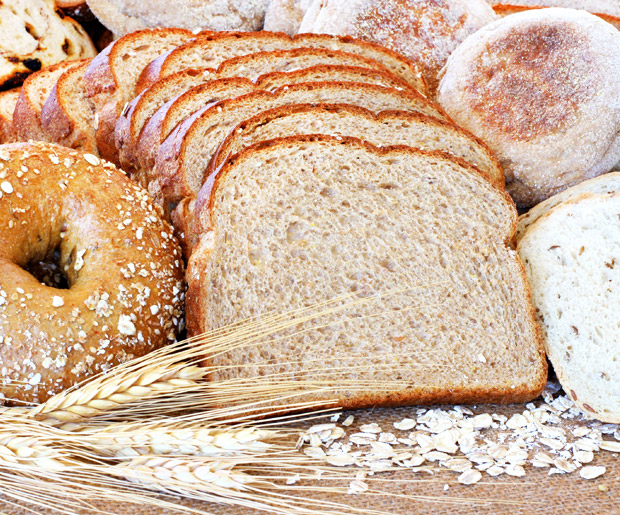 So, unless you haven't picked up a ladymag in the past year, you know that juicing is this big deal right now. I think juicing can be a positive thing to give your body a break and a quick hit of vitamins and minerals, but I believe fruits and veggies have fiber for a reason. Most juices -- even the green ones -- have a ton of antioxidants but don't have enough fiber to balance out the sugar rush.
Cutting to the chase: I am super down with fiber and carbs. The no-carb/low-carb lifestyle isn't for me. Complex carbs are necessary for your body and a healthy digestive system gives you energy. Not only do
I love making smoothies
, I'm not afraid of bread. I love to have a grainy piece of toast in the morning with some egg whites, or a hot bowl of oatmeal with berries.
Here are some more dishes I love that are heavy on "good" carbs:
- Whole grain pasta with pesto
- Quinoa with sautéed vegetables
- Wheatberries over a green salad with sliced fruit and vinaigrette
- Stir fry with buckwheat soba noodles
What are some of your favorite complex carb dishes? Tell me in the comments section!
Mind. Body.
Natural Beauty.
with guest editor Kristen Bell
Back
to top