Diet
It's Easy Eating Green (Especially With a Blender)
The simple-to-make breakfast that gives me a huge dose of veggies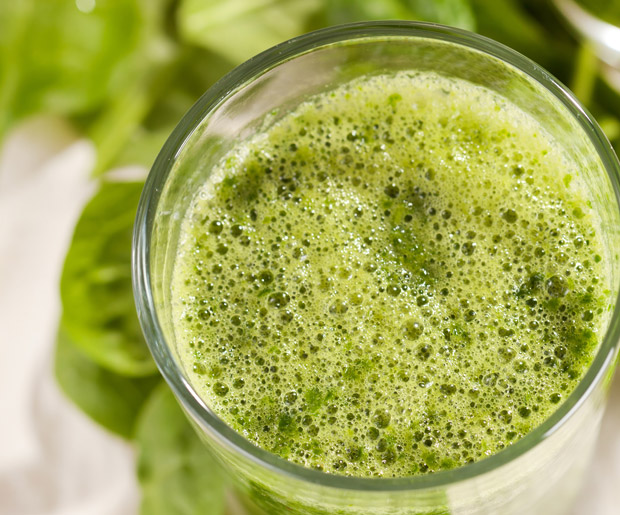 I've said it before and I'll say it again: I like easy. I enjoy getting a little domestic -- cooking, gardening -- and I love eating healthfully, but suffice it to say I don't have all day. On days when I'm filming, I work super-long hours; I have a child who thrives on routine and gets bigger and faster every day. Time is not an unlimited resource.
That's why I'm loving smoothies lately: I can open my fridge's crisper drawer, throw whatever's fresh into my Vitamix and roll. Juicing's a big thing right now, but I just say no to glucose spikes -- fiber's good for you. I experiment with different ingredients a lot. I'll throw a hunk of almond or peanut butter in there, or an avocado to make it creamy -- I'll try just about anything.
But if I have to pick, this is probably my favorite smoothie recipe for a quick, nutritious breakfast or snack.
My Go-To Green Smoothie
Ingredients:
1 head Romaine lettuce
5-6 leaves kale
1 apple, peeled
1/2 lemon, peeled
1/2-inch piece fresh ginger
4 cups coconut water or filtered water
2 cups ice
Combine all ingredients in a blender and pulse until smooth. Makes two to four servings.
Mind. Body.
Natural Beauty.
with guest editor Kristen Bell
Back
to top