Makeup
New Face of Maybelline Probably IS Born With It
No stranger to the beauty brand, Adriana Lima's back in the Maybelline mix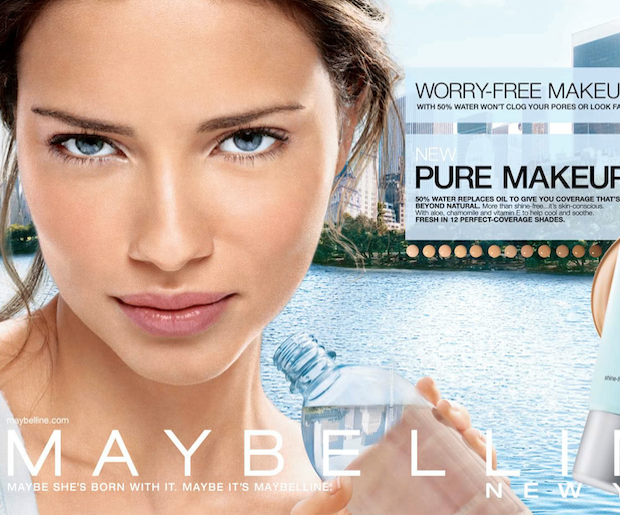 Brazilian beauty Adriana Lima may be newly single (having announced last month that she's separated from her husband, Marko Jaric, after five years of marriage) but at least she's been welcomed back into the Maybelline family.
After a five-year hiatus, the 33-year-old mother of two has re-signed with Maybelline to be one of the makeup brands spokesmodels -- a position she held with the company from 2003-2009.
"It's wonderful to be a part of the Maybelline New York brand again," Lima said in a statement. "I am proud to say that I am a Maybelline girl, and I look forward to the work we will do together. The imagery is always beautiful and positive which is what I admire most about the brand. To be a part of that again is a dream come true!"
Lima's countenance will begin staring out at us from magazine and television ads as well as billboards later this year as she falls into campaign placement alongside Christy Turlington Burns, Jourdan Dunn and Marloes Horse.
"We are honored to welcome back Adriana to our amazing roster of spokespeople," said Jerome Bruhat, global brand president of Maybelline New York. "Her passion for life and positive energy is undeniable. She truly is a Maybelline woman."
Perhaps, Jerome, perhaps. But, methinks that in the case of Lima, she was definitely "born with it" -- there' a whole lot of DNA jackpot winning going on with
that
face.
READ: Endorsement Scoreboard: Gisele Snags a Biggie from Kate Moss