Fashion
Suck a What? Would You Wear a Succulent?
The latest craze in wearable art has its roots in Mother Nature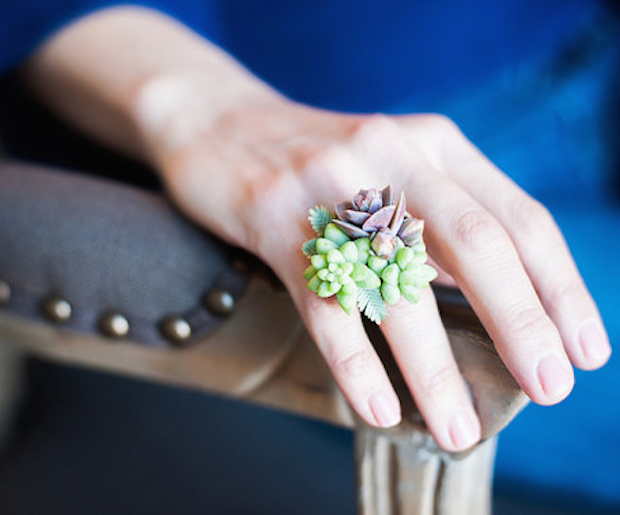 Bras that Tweet when unhooked. Garments that
gauge your level of sexual arousal
. The meat dress. It's 2014 and the choices of what to wear are somewhat staggering and more than a little varied.
Now, it seems that we're no longer content to adorn our bodies with inanimate objects -- living accessories are trending big for spring.
We're not suggesting you drape a ferret around your neck (that's
so
1993) but succulent jewelry is certainly a viable way to ease into the look.
From tiny potted plant earrings to trios of living, breathing floral cacti necklace charms, the assortment of wearable fauna to chose from is amazingly vast on sites like Etsy.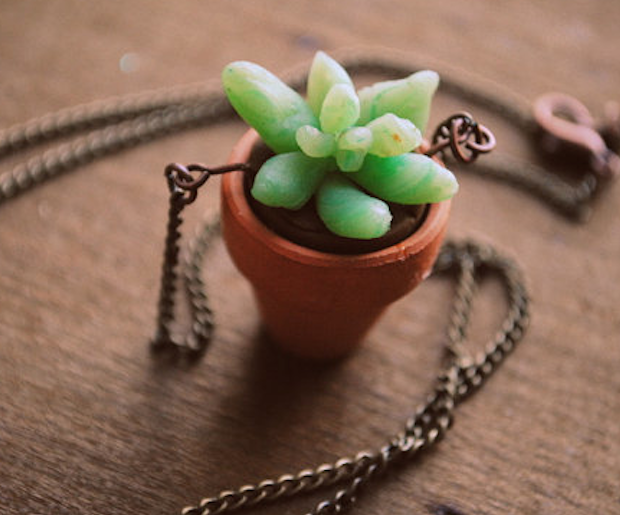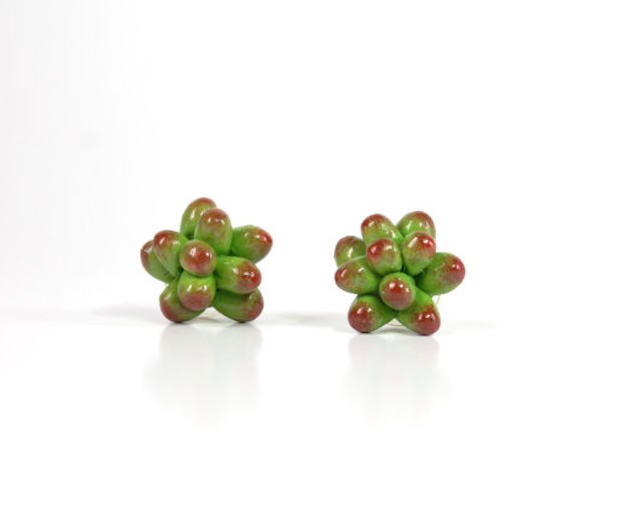 And, why not? When you think about it, wearing plants is a whole lot better for the environment than plunking down $4.21 at Forever21 for some trendy made in China statement piece that's going to end up in the landfill, right?
READ: 9 Ways to Wear Precious Metals, No Jewelry Required