Makeup
Steal the Style: Daisy Buchanan Bridal Looks
Who says what's old can't be new again? Check out these Great Gatsby-inspired beauty tips for your big day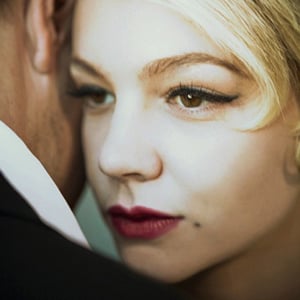 Sure, the '80s were fun with eye-popping neons and excess spandex, and yes, the '60s had crazy-gorgeous hair and flower child flare, but really there's only one decade that I'd visit in a heartbeat: the roaring '20s. It's not hard to imagine why: with speakeasies, sleek bobs, and beaded flapper dresses, the '20s is by far the posh-est decade of them all.
And this season, the beauty world is embracing the bygone era too. Bobs (even "lobs") have made an overwhelming comeback and flapper-esque dresses are all the rage. Plus, this summer, fans can indulge their '20s obsession in 3D with the highly anticipated release of "The Great Gatsby" (finally!). So, as a bride-to-be, what does all this mean for you?
Instead of opting for stale traditional bridal beauty or even typical romantic styles, check out these Great Gatsby-inspired ideas to incorporate a bit of Daisy Buchanan charm into your wedding day look.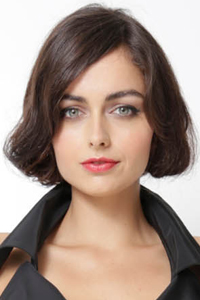 The Faux Bob
As much as you adore the '20s, maybe you're not ready to embrace the bob cut just yet. Thankfully, you can create the illusion of a flawless bob without lopping off your locks.
Start by heat styling hair the way you like (i.e. straight, wavy, curly) and part it slightly off center. Make a low ponytail, about halfway down the length of your hair from the nape of your neck to the ends. Make sure to exclude pieces you want to be exposed in the front like bangs or a few face-framing layers. Now comes the tricky part: roll the ponytail underneath, moving upwards. Continue until you reach the nape of your neck, then secure underneath with bobby pins. Complete the look by spraying hair with a firm finishing spray.
Bonus to this bridal hairstyle? Bobs are ideal to show off an elaborate veil.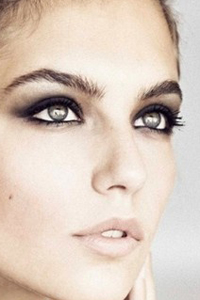 Daisy's Smokey Eye
Bias alert: "The Great Gatsby" is one of my favorite books of all time. So when I envision Daisy, I have an elaborate look cemented in my mind of what she should look like. And that includes a sultry, smoky eye that the women of the '20s were famous for wearing.
As it is your wedding day don't go too extreme. Instead, opt for a softer smoky eye. Start by applying eye makeup primer, then line eyes in black, going slightly heavier on the top lid towards the outer corners. Next, apply a light grey shadow towards your inner eye, and blend outwards towards your outer eye and brow bone. As you blend, switch to a slightly darker grey and, if your feeling bold, finish with a bit of dark grey or black shadow.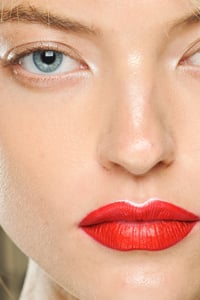 Killer Red Cupid's Bow Lips
There are quite a few styles that have come and gone since the '20s, but gorgeous red lips are not one of them. And you know Daisy had to have a killer pout to have Gatsby so madly in love with her.
To pull of the perfect red lip, start by moisturizing lips with a balm. Select a bold shade of lipstick and lip liner that works with your skin tone (in the '20s, rose or orange-red was the go-to). With the liner, extend the two peaks of the upper lips slightly above their natural line, so that the upper lip resembles the shape of a bow. Line the bottom lip normally, and fill in with lipstick.