Health & beauty
Sofia Vergara Reveals the Piece of Clothing You'll Never Catch Her Wearing
The Colombian bombshell shares her beauty secrets with us, and we're taking notes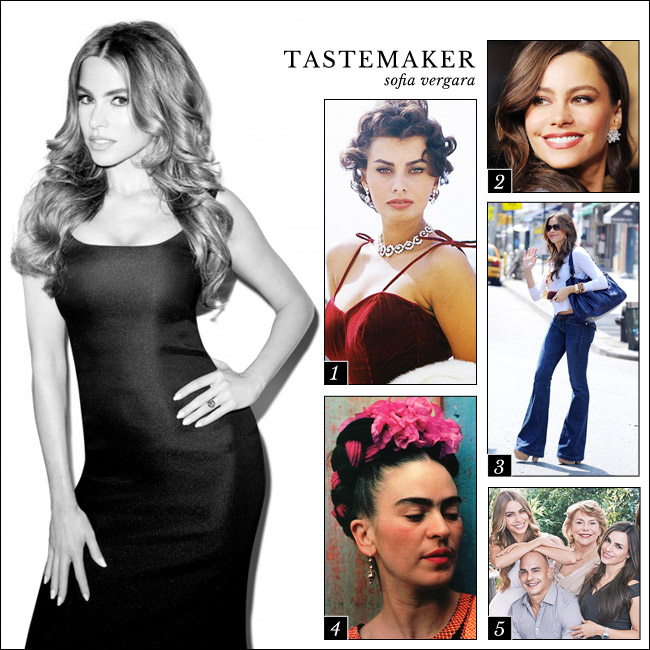 1) Total Beauty:
Who are your beauty icons?
Sofia Vergara:
It's always been, since I was a young girl, Sophia Loren, because I think she is the perfect example of a woman who knows what works for her. That's one of the things I always give as a tip for women. The secret is knowing what looks good on her or what works on her body, so she can call attention to those good things ... I think that's the secret of a woman that looks great. Sophia Loren has been wearing her same makeup for decades. She knows what works for her ... You see her now [in her 70s] and she still looks amazing.
2) TB:
Have you picked up any tips and tricks from working with different makeup artists on set?
SV:
I've been working in the entertainment business for 24 years, so everything I know I've been learning on the job. Now I can do my own hair and makeup in case of emergency if I don't have anyone. But of course I've learned the things that look good on me, and now at this age I know exactly what looks good on me. You can be the most renowned makeup artist in the world and say, "Okay, let's do this," and if it's a color that doesn't look good on me, I won't let them do it to me.
3) TB:
When it's the weekend and you have nowhere to be, what do you like to wear? What are you most comfortable in?
SV:
I always like to be made up and dressed up. I don't like going out in sweatpants or anything like that -- it's not my thing. Even if I'm in a t-shirt and jeans, I'll wear nice heels, nice jewelry or a nice bag. I think you can be comfortable and casual but still look sexy and well put together.
4) TB:
Is there any piece of beauty advice you used as a teenager that you still use today?
SV:
My mother and my family, we have very thick eyebrows, and she told me not to pluck them. Eyebrows with age and with plucking -- you start to lose them. With friends my age, most of them that plucked them have very few now. I still have this full, Frida Kahlo set of eyebrows.
5) TB:
Do you have any "desert island beauty products" you would pick if you had to?
SV:
That would be a nightmare if they told me I had to pick two products to go on an island! I never want to be in that situation. I literally need
at least
a backpack full of things.
6) TB:
How did working with your family and Head & Shoulders come about?
SV:
It was amazing how the campaign came up ... I'm very close with my family, we're Latin, and now with technology it's great because they're in Colombia and we're in Miami or somewhere else, and we're still connected. We use WhatsApp and we have a chat with like 50 of us -- my aunts, cousins, my son, everyone ... They always ask me what I'm working on ... and I told them I'm working on this campaign with Head & Shoulders. They started joking around and sending pictures of themselves in their bathrooms with Head & Shoulders. Once one started, everyone else started ... and we said this is the campaign we should do. We've been using Head & Shoulders even since I was in Colombia for 20 years, so it was something natural and organic that has happened in my life. It was great to share with everyone.
Follow @HeadShoulders on Twitter and share a photo of your gorgeous, flake-free hair with hashtag #PartofOurFamily + #sweeps and tag @HeadShoulders. The fan whose strands make the cut will win a trip to an upcoming advertising shoot to meet Sofia and her family. The sweepstakes runs through September 1. See official rules here.
more stories