Hairstyles
We Can't Get Over Sienna Miller's Gorgeous Rose Gold Hair
We found hair color heaven, and it's right here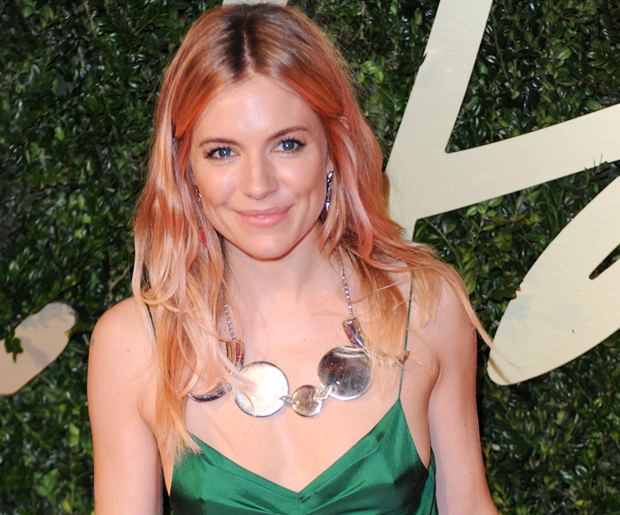 We know we said that we were kind of over the multicolored hair trend, and that this season was all about rich, classic, natural-looking brunettes and blondes, but come on, hear us out! Or if you won't give us a chance to explain ourselves (
really?
), then at least name one thing you'd like more on your head right now than the gorgeous rose gold highlights Sienna Miller sported at the British Fashion Awards. Seriously, we can't stop staring. When was the last time you saw a hair color this pretty and unique, albeit, you know, obviously fake?
Something about the dark roots, the carefree waves, the dreamy fade from a pink hue to flaxen blonde ... I guess what I'm trying to say here is that we've died and gone to hair color heaven. Unfortunately for us, this doesn't seem to be a look that just
anyone
could pull off. Just like it's not just
anyone
who is lucky enough to reproduce with Tom Sturridge, am I right? Sigh.