Makeup
Sick of Hearing About Cara Delevingne's Eyebrows? Let's Move on to Her Lashes ...
The model of the moment demonstrates how to apply mascara -- or not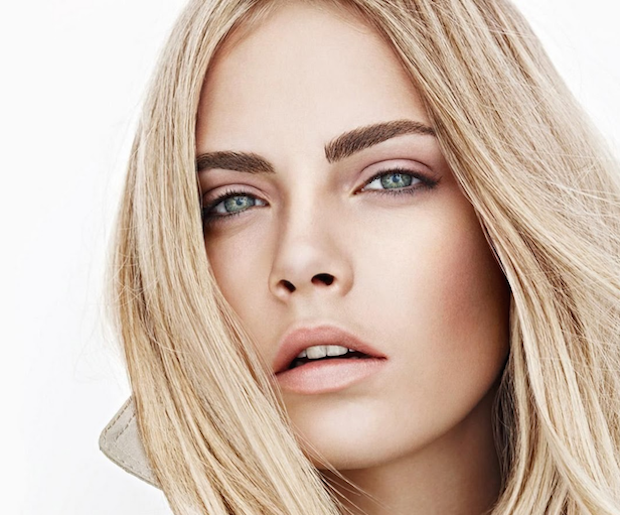 If I had a dollar for every time the words "Cara Delevingne" and "eyebrows" were typed into the same sentence I, well, I would be on a beach in Fiji somewhere far, far away from a laptop.
And, while the British beauty certainly
does
have enviable eyebrows (and I certainly do
not
), her eyelashes, apparently tired of playing second fiddle, are now jockeying for some press of their own.
READ: 7 Mascaras That Are Better than False Lashes
With Cara in his chair, makeup artist Tom Pecheux had some fun demonstrating, as he called them, "MasCARA tips." "Haters gonna hate, mascara gonna vibrate! #DIY #girlsbestfriend," the sought after pro captioned this video demonstrating his prowess with a wand.
Maybe this is what Pecheux, a Burgundy, France native learned while at culinary school (he started out as a pastry chef before making the leap to the lap of lashes and such)?
READ: You're Filling in Your Eyebrows All Wrong
Applying the vibrating
Estée Lauder TurboLash All Effects Motion Mascara
with a little help in the drama department from Delevingne (you may want to watch this on "mute" if you're at work), Pecheux's homemade vid makes for an entertaining-- if not entirely educational -- watch.