Health & beauty
Sharon Stone Admits Aging Has Been Hard
The 55-year-old actress says growing old gracefully "hasn't been easy"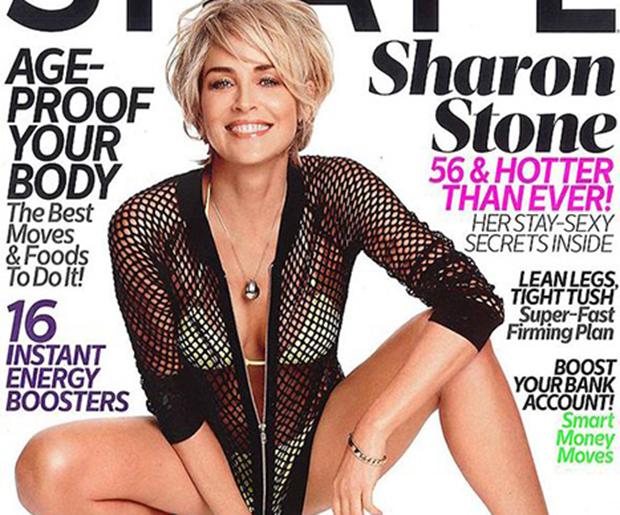 Sharon Stone is a bonafide beauty -- a woman over 50 who gives us hope that getting older won't all be elastic stretch pants and orthopedic shoes (not that there's anything wrong with that). But even she admits that dealing with aging can be difficult.
In a new interview with
Shape
magazine, the 56-year-old actress admits, "It hasn't been easy. There was a point in my 40s where I went into the bathroom with a bottle of wine, locked the door, and said, 'I'm not coming out until I can totally accept the way I look right now,'" she said.
The evolution from twenty-something bombshell babe to forty-something mature woman was difficult for her to manage. "I examined my face in the magnifying mirror, and I looked at my body, and I cried and cried and cried," she said. "Then I said to myself, 'You're going to get old now. How do you want to do that?'"
She developed an exercise regimen "like a dancer," that involves lots of dancing and stretching. And she quit drinking alcohol. "I think, at a certain point, it's better for women not to have any alcohol because it can make your face, breasts and midsection get very bloated." Fair enough. [
Us Weekly
]
more stories