Health & beauty
Jimmy Choo's New Direction, Jessica Chastain's Bangs & All the Morning's Buzziest Stories
Another reason why getting your Zzzs isn't as easy as it once was, the stiletto steps aside for the loafer (?) and everything you need to know to kick off your week from a place of "it's happening now" knowledge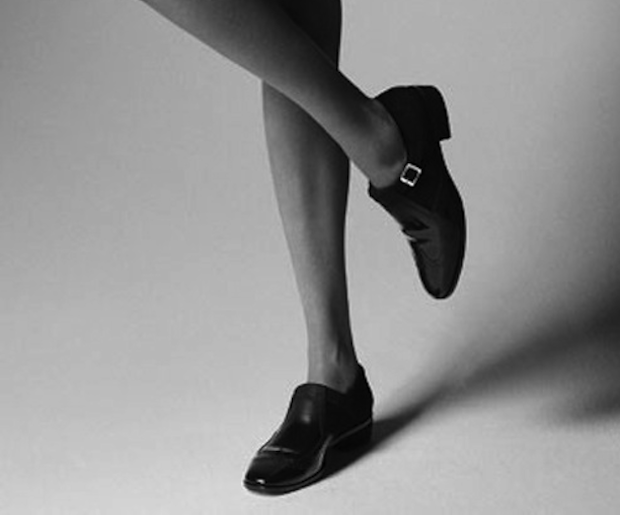 • Kicking off this morning's news is a story I never thought I'd type; Jimmy Choo is moving away from the fashion sensibility that made them a household name (if your household happens to reside in a penthouse. But, I digress ...)
Sandra Choi, Choo's longtime creative director, says of the move towards the preppy loafer (!) that the brand is "moving away from the stiletto and into brogues, combat boots and skater shoes." The collection, called Choo.08, starts at a $595 price point, proving that it's not just heels that are expensive. [Source:
Racked
]
• Don't know about you, but I "settle in for the night" with my iPad, phone and TV remote close by (I'm single, don't judge) and then when I'm asleep at my desk the next morning I curse myself and vow to get a good night's sleep
tonight
.
Seems I'm not alone in this practice. "Sleep procrastination" is a newly minted disorder. According to
The Daily Beast
, researchers at Utrecht University, "surveyed 177 people's bedtime habits to find out how procrastination affects not only one's ability to sleep, but also the impact on their general health and well-being. Defined as the "voluntary delay of an intended course of action despite expecting to be worse off for the delay," this trend is becoming increasingly prevalent, and causes a string of unfavorable outcomes.
The scientists see this as a "modern" ailment and aren't sure as yet what to do about it other than caution people (again) about the importance of sleep. All you have to do is take a look at this
past weekend's Tracy Morgan headlines to know how important it truly is.
• Looking more than a little like Angelina Jolie, Oscar darling Jessica Chastain, 38, got bangs over the weekend and was (seemingly) stoked about them since she wasted no time in broadcasting them to the world via Instagram on Saturday.
"Someone got a haircut courtesy of @renatocampora #hair #genius #brigittebardot #60s #fashion #iloveitsomuch," she captioned.
READ: How to Prevent Sleep Wrinkles
• Just when you thought you couldn't possibly fit another product in your bathroom comes the advent of hair primer. Yay. (?)
To find out whether or not this is a product we truly need to make room for, the girls at
BeautyHigh
talked to Tim Skervin, a stylist at Vidal Sassoon who says that, "Primers in hair care, as in skin care, are designed to create an even base surface. Used alone or prior to applying other styling products, they create a weightless, humidity-resistant shield that works as a beautifying barrier to humidity, airborne dirt particles, and oil from the scalp. The benefit to using one is your style lasts longer due to its ability to resist the moisture disruption, and it helps your hair stay cleaner longer."
Oh, and they also "protect the hair from heat styling, condition it, and help give it shine and smoothness for a healthy appearance." Sigh, guess it's time to stock up.
more stories