Health & beauty
This Is Our Julia-Roberts-in-a-Red-Dress, "Pretty Woman" Moment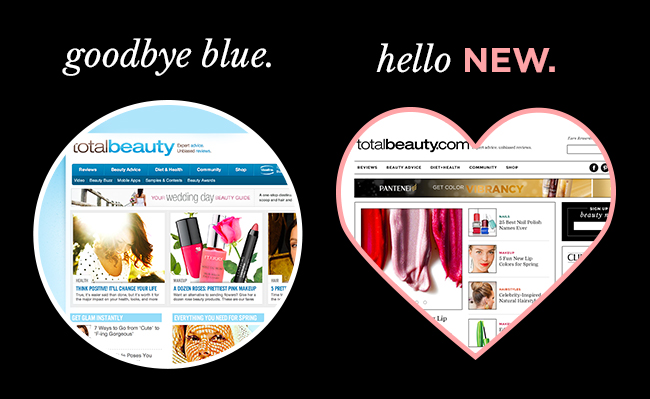 So as you're probably noticing right this minute, Total Beauty just got a big makeover. Huge.
For the last few months, we've spent countless hours slaving over this website to bring you bigger, more beautiful images, easier social sharing, and faster loading. But we didn't stop there. In our mission to make Total Beauty your one-stop source for all of the most important beauty and health stories on the web, we're running a lot more content.
All day, our reporters are posting about what's new and trending -- like the MAC lipstick you're going to want to buy the day it hits Sephora or the viral video that's going to be all over Facebook tomorrow morning. Plus, we'll continue doing all the deep, investigative, informative articles and how-to tutorials we've always done.
What do you think? Do you like our new look? What else do you want to see on the new Total Beauty? Comment in the open thread below.
more stories