Fashion
Accessories Made With Real Cat Fur Found In German Megastores
Two popular retail chains have been found guilty of selling cat fur wares in their stores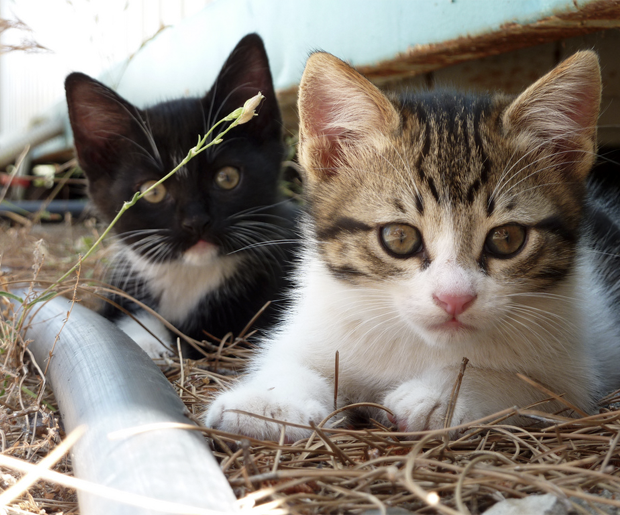 If that undercover PETA video showing rabbits having their fur ripped out of their bodies wasn't enough to turn you against the fur industry for good, maybe this latest scandal will. Animal advocacy group Animals' Liberty discovered that two popular German retail chains were guilty of using -- brace yourselves --
cat fur
in their wares. And the worst part? These particular fur items were marketed under the guise of being faux.
Tom Tailor, a clothing retailer based in Hamburg, was found selling cat fur hats, and pharmacy giant Muller was offering hats with pompoms made of cat fur for just $11.50. According to reports, it's likely that the fur originated in and was imported from China. The issue, said Harald Ullman, Vice President of PETA Germany, is with false labeling, "so unless you do DNA testing on the product, you don't know if it might actually be dog or cat fur ... It shows how cheap cat fur is in China that it's easily being mislabeled and sold as fake."
The sale of dog and cat fur is technically banned here in the United States (as for Germany, even the importation of domestic animal fur is banned in the European Union), but investigations conducted by the Humane Society and similar groups have confirmed that dog fur is still being used, then mislabeled to make it palatable to consumers. In fact, even Marc by Marc Jacobs is guilty of the practice -- last year, jackets marked "faux fur" were found to actually have been made from the fur of Chinese raccoon dogs.
RELATED: PETA Does Something Pretty Cool for Once
Ullman reiterates, "Usually this happens in China and the designers may not be made aware of it. They have to rely on their buyers, but China is a big country producing a lot of fur, and there are several degrees between the buyer and the factory to trace the origin." It's unsettling to know that, short of DNA testing, there's no way of knowing for sure where our fur comes from... even if it's labeled as faux. Until better practices are put into place, let's think about skipping the fur in favor of, say, cruelty-free wool, and work on keeping the cat fur where it belongs -- on our pets. [
Yahoo Shine
]