Makeup
"Printing" Your Own Makeup at Home: The Next Big Thing?
How one Harvard grad plans to turn the beauty industry on its (well-coiffed) head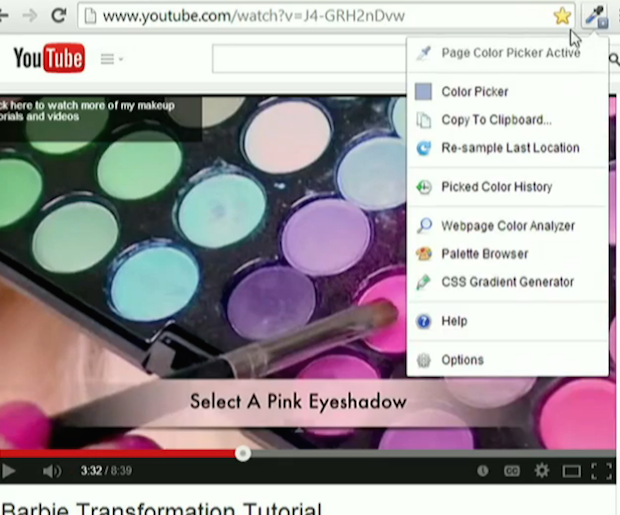 "The makeup industry makes a whole lot of money on a whole lot of bulls---."
Them's the fighting words behind Grace Choi's plan to revolutionize the cosmetics industry as we know it.
It was while studying at Harvard Business School that Choi, a self-professed "serial inventor" realized that anyone could use their color printer to make makeup.
Huh?
The concept is really pretty basic -- even for those of us without an Ivy League diploma.
READ: 8 Daring Color Trends Everyone Can Pull Off
To create their color palettes, makeup brands rely on the same substrate found in your everyday, run of the mill color printer. Choi says, "They charge a huge premium on something that tech provides for free. That one thing is color." So, she did what any entrepreneurially minded girl would do -- invented a printer that can go ahead and make color cosmetics.
As she explained during this week's
TechCrunch Disrupt
convention, her invention, "The Mink," has, "an inkjet [that] handles the pigment, and the same raw material substrates can create any type of makeup, from powders to cream to lipstick. Implementing this ability on the Mink is not hard to do, it's actually more of a business decision.
READ: The Best HD Makeup Products for Your Next Close-Up
"What we're doing is taking out the bullshit," Choi said to a room chock full of industry big wigs and tech geeks (pardon the redundancy). "Big makeup companies take the pigment and the substrates and mix them together and then jack the price. We do the same thing and let you get the makeup right in your own house."
The Mink, which Choi plans to sell for $200, is going to target the 13-21 DIY demographic who remain un-tethered to specific brands.
Using the printer, users can "satisfy the desire for instant gratification while still having access to any color in the world at an affordable price."
Dubious? This "how it works" video will more than likely change that -- and blow your mind. We're certainly not in Kansas anymore, Toto.