Makeup
Perfecting That Just-Got-Lucky Glow, "Girls" Style
HBO's cult favorite pledges authenticity across the board -- right down to perfecting a post-coital appearance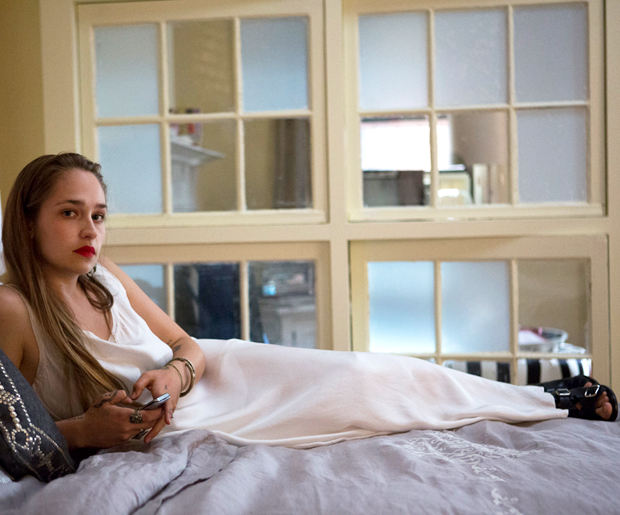 "Girls" creator, writer, director and star, Lena Dunham has done for 20-something "girls" what no one before her had been able (or willing) to -- namely paint them as they are, warts and all.
In fact, it's that insistence, that dedication to showcasing these fumbling fawns of the female condition in all their
realness
that makes the show so polarizing. Some of us appreciate the raw, unpolished positioning of these women, while some of us would rather they'd put their clothes on.
Either way, since debuting almost two years ago, "Girls" has had people talking.
READ: 10 Secrets I Learned at Makeup Artist School
One of the things people like to talk about till the cows come home, is the characters' wardrobes (!) and, of course, their makeup is a hot topic as well.
Enter Patricia Reagan, the show's head makeup artist who stops at nothing to make every look of every scene as real and relatable as possible. And, that includes mastering that most difficult of conditions -- the "just gotten laid" appearance.
"Really, really smudge the eyeliner with a Q-tip or a sponge," Reagan explains in an interview with
IntoTheGloss
. "Sometimes I get lucky and we didn't get all the makeup off from the night before and I can incorporate that into my work. That makes it look really real because mascara travels, and it will, in some places, be totally off. If I paint on the liner, I paint it on really sloppy, more like sketching or watercolors. There's a lot of distressing, a lot of taking things down," she says.
READ:Lena Dunham is Vogue's February Cover Girl