Perfume
The New Face of Chanel No. 5 Isn't an Actress but, By Gosh, a Real Model
Could this signing signal the resurgence of the model as a viable marketing tool?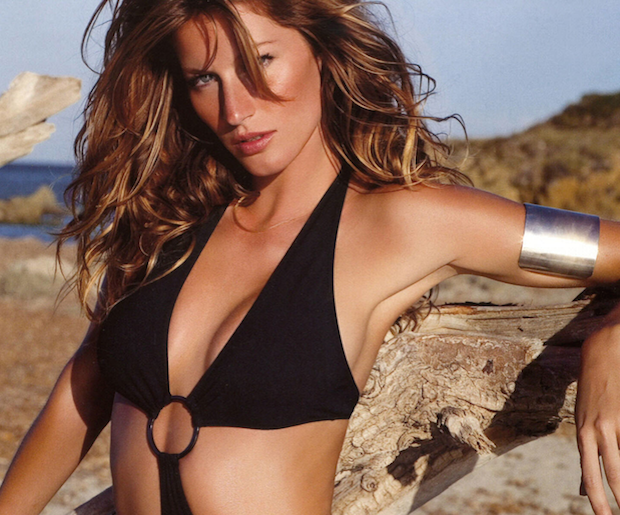 Casse-toi
Audrey Tatou! You're out and Gisele Bündchen is in as the new sheriff of Chanel-ville.
The legendary French couturier announced Friday that the Brazilian supermodel will replace Tatou and
Brad Pitt
as the spokesface for their iconic Chanel No. 5 perfume.
READ: The 12 Best Chanel Products -- And the Worst
We don't know a lot about what's in store on the Gisele/Chanel front -- other than the fact that they rhyme and that Baz "Don't forget the sunscreen" Luhrmann is on board to direct Tom Brady's wife in TV spots for the fragrance.
In fact, the dynamic duo were reportedly spotted in the Hamptons earlier this week shooting the first ad for the upcoming campaign which is slated to hit at the end of this year. (Those who care about these types of things or who're cramming for a Jeopardy! appearance will recall that Luhrmann was the guy behind the lens for Nicole Kidman's Chanel perfume adverts.)
Chanel has been uncharacteristically quiet on this latest appointment. Perhaps because everyone at the Paris office has booked out for the week to avoid any and all things Kimye nuptial-related. Just guessing.
READ: Copy This Runway Look: Chanel's Be-Dazzled Eye Makeup