Nails
Is Your Mani/Pedi Habit Increasing Your Cancer Risk?
In a rush to get those freshly mani'd nails nice and dry? Those "are they even working?" UV lamps may not be your best option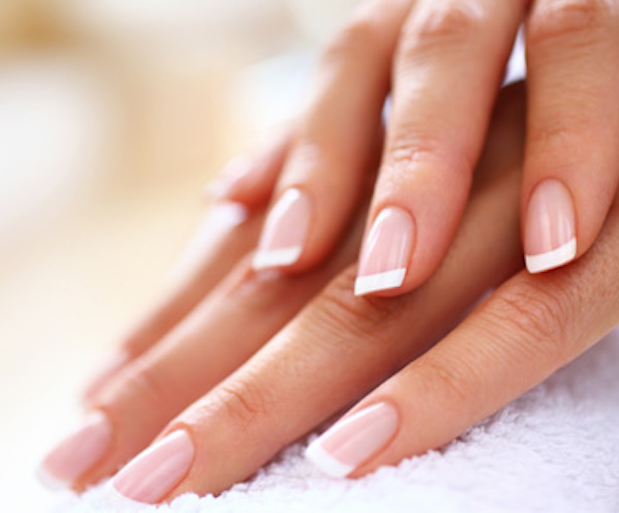 Another day, another "you may want to think twice about one of your common practices" warning.
This time, courtesy of a new study conducted by researchers from Georgia Regents University, it's UV nail drying lamps that we need to be wary of -- namely, the radiation they emit. Researchers say the lamps generate similar UVA rays to those used in tanning beds. Though less powerful from a wattage standpoint, they still need to be considered a risk.
Published this week in the JAMA Dermatology, the study found that the dose of radiation coming off the lights during a typical 8-minute drying session varied greatly from unit to unit. (Measured in something called "joules per centimeter squared," the emissions ranged from less than one joule to eight.)
READ: Funky Nail Problems Solved
As
The New York Times
reports today, "DNA damage that can lead to skin cancer is known to occur around 60 joules per centimeter squared, and none of the nail lamps came close to that number. However, the researchers estimated that for most of the lamps tested, eight to 14 visits over 24 to 42 months would reach the threshold for DNA damage to the skin." In other words, eight measly manicures in three and a half years could up your cancer risk.
The good news is that, while this is certainly something the manicure getting public ought to be aware of, the study concluded that "even with numerous exposures, the risk for carcinogenesis remains small."
Want to be hyper vigilant? Apply sunscreen to your hands before hitting the drying lamps or wear UV protective gloves with, duh, the fingertips cut out. Better safe than sorry.