Fashion
Bullseye: Money-Saving Tips for Shopping at Target
From the files of "Betcha Didn't Know" comes this treasure trove of hacks that'll help keep your bottom line feeling fine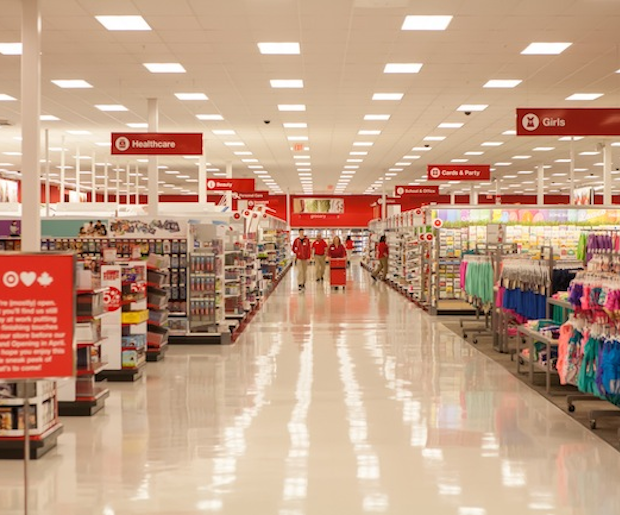 Blogger Lara Parker at BuzzFeed has done us all a solid by revealing some pretty cool ways to save big at everyone's favorite "I popped in for some paper towels and came out with a striped sun hat, three pairs of shorts, a new blender, a 3-hole punch and a bottle of Pinot Grigio" shopping destination.
For instance, did you know that the Minneapolis based retailer has a set schedule for when it marks things down?
• Monday: Electronics, Accessories, Kids Clothing, Books, Baby, and Stationery
• Tuesday: Domestics, Women's Clothing, Pets and, Market food items
• Wednesday: Men's Clothing, Health and Beauty, Diapers, Lawn/Garden items, and Furniture
• Thursday: Housewares, Lingerie, Shoes, Toys, Sporting Goods, Decor and Luggage
• Friday: Auto, Cosmetics, Hardware, and Jewelry
Also, if a clearance price ends in $0.06 or $0.08, the item will be further reduced, but if it ends in $0.04 that's as low as it's going to go. If items take too long to sell, Target will donate them to Goodwill.
Then there're these fun facts: Within a calendar year, you can only return $75 worth of goods without a receipt. Also, REDcard holders (a Target-based debit card that gives you 5% off every purchase) get an additional 30 days to return items.
READ: Like it or Not, Birkenstocks are Back
For more cool inside tips, click on over to
BuzzFeed
and have a happy, shop-tastic weekend.