Health & beauty
What If Barbies Looked Like Real People?
The Lammily could change the toy market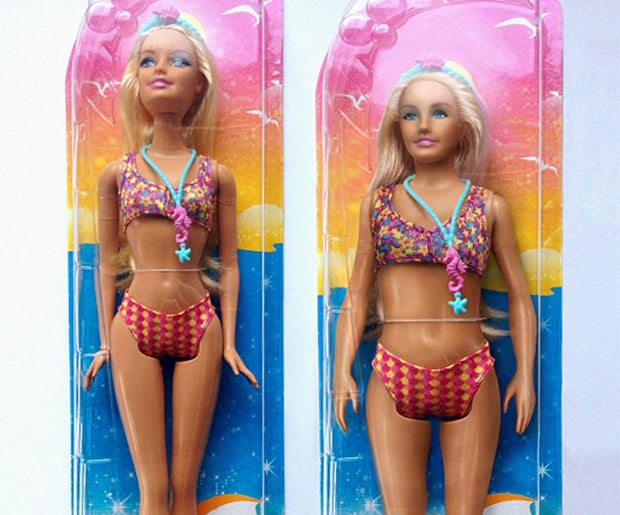 We told you about artist Nikolay Lamm's amazing real-proportioned
Barbie last year.
Fed up with a doll that gave his daughters unrealistic ideas about their bodies, Lamm's Barbie was created by scaling down the measurements of the average American 19-year-old girl.
Lamm's doll was initially just an art project, a one-off prototype. But now there's a campaign to make his well-proportioned doll into a reality. The Lammily doll aims to show that "average is beautiful," and is offering prototypes of his new toy to the first group of people donate to the CrowdtiltOpen campaign to help get the toy into production. With just under a month left, the campaign has raised a bit more than half of its desired goal.
Lamm hopes to eventually offer the doll in a variety of ethnicities. Lamm says he hopes the doll will entertain girls and educate parents at the same time. "The message about body image targets parents of daughters. Many young girls do not care about body image, they just want a fun doll to play with. This initial campaign is aimed more towards parents, but the future depends on young girls wanting to play with Lammily," he said. "I spent lots of time and research to create a doll, which daughters are going to love. She isn't just a doll with typical body proportions, she's a fun doll which just happens to have typical body proportions." [
Lammily
]
more stories