Perfume
He Loves You: Marc Jacobs Has a Present for Daisy Fans
The designer is adding another blossom to his garden of Daisy fragrances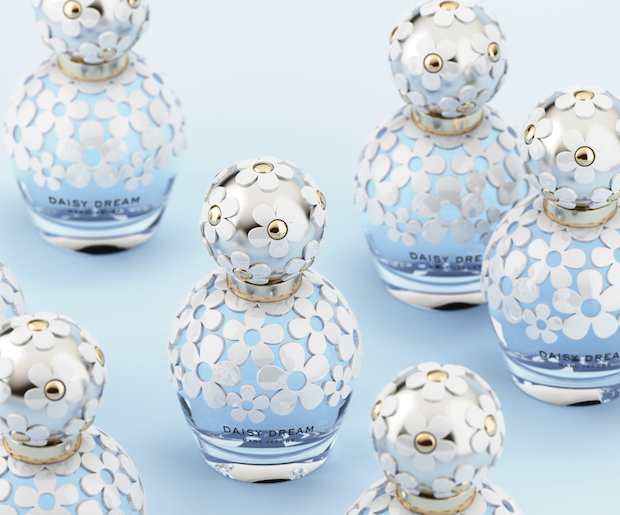 Marc Jacobs may be a big time, high falutin' fashion designer, but, for seven years, he's also managed to keep those of us who could never even fathom owning one of his couture pieces smelling like we've got a closet chocked full of 'em.
READ: 11 Fresh Scents Better than a Dozen Roses
His first fragrance, the original Daisy, launched in 2007, was an overnight hit and because it is so darn pretty, quickly became a perma-fixture on vanities the world over. In fact, Daisy struck such an olfactory chord that, four years later, Jacobs released Daisy Eau So Fresh and then, last year, three Daisy Sunshine editions and, earlier this year, three Daisy Delight offerings.
Now, as
WWD
reports, Jacobs has Daisy Dream poised to commence spritzing at fragrance counters across the nation beginning tomorrow.
"I still have the same reaction every time I see my name on a perfume bottle," the prolific designer tells the paper. "I'm always so excited and then I can't wait to get it out there. We say the best test is the consumer."
READ: 7 Scents for People Who Hate Perfume
Of course, as with the other permutations, the genesis of this Daisy got underway with the imagining of the beautiful bottle. He designed a silver (like) cap with an overlay of daisies that extended to the shoulders of the bottle, inside of which lives a blue-tinged perfume that's intended to evoke the "sky and freedom."
Daisy Dream, which Jacobs says is a "more ethereal, sophisticated version while still maintaining Daisy's playful spirit," "opens with notes of blackberry, fresh grapefruit and pear; has a heart of jasmine, lychee and blue wisteria, and a base of white woods, musks and coconut water."
Jacobs hired one of his BFFs, Sofia Coppola, to helm the Daisy Dream television commercials because, you know, she "just gets it." And, in August, you'll start seeing the Juergen Teller-shot print ads in all the big magazines' heavy September issues.
Daisy Dream eau de toilette comes in three sizes: 1 oz. for $52, 1.7 oz. for $76 and 3.4 oz. for $94. There's also a 5 oz. shower gel, $40, and a 5 oz. body lotion, $45, that you'll be able to find in more than 3,000 retailers nationwide starting July 1.