Health & beauty
The Key To Older Beauty? Skip A Red Lip
Older model Sarah Wiley and makeup artist Mary Greenwell share tips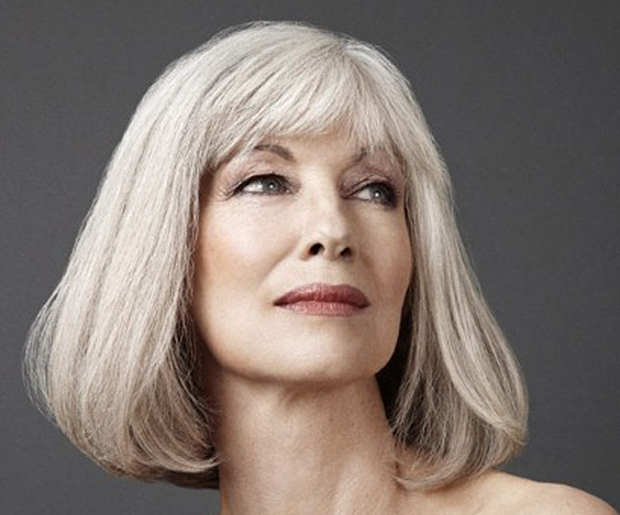 if there's one amazing emerging beauty trend we're loving in the last few years, it's the older model. Women like Daphne Selfe, Jenni Rhodes, and Carmen Dell'Orefice, who've all continued to have prolific modeling careers well into their '80s. It gives us hope!
RELATED: The Total Beauty Makeup Guide
Sarah Wiley isn't quite there yet. She's 66, and a relative newcomer -- she was discovered at 57, but she says that the secret to staying young is to keep a fresh perspective. "Part of getting older is that you care less about making a fool of yourself. My generation doesn't want to just lie down. We're all still jumping up and down," she said. Wiley stars in the cover editorial for the latest issue of
Stella
magazine.
RELATED: The 15 Best Beauty Tips We've Ever Heard
As for how to look your best, Chanel makeup artist Mary Greenwell worked with Wiley, and has a few tips for older women. First, skip the eyeliner. It's a bad idea for older eyes, which typically have looser more delicate skin. And second, she suggests that women between 45 and 60 need not wear red lipstick. It just looks bad, says Greenwell. Save it, she says, for when you're a really old biddy, and can wear it in an eccentric and fun manner. As for bronzer or blush, pass on that as well. And stay out of the sun. We've all seen old women who look a bit too leathery. Older women, advises Greenwell, look best with just a light wash of blush and not much else. [
Huffington Post
]
more stories