Health & beauty
Julianne Hough Brings Back Her Extensions
Plus Gwyneth's gift tips, the top hair trend of 2013, and more of the top stories of the day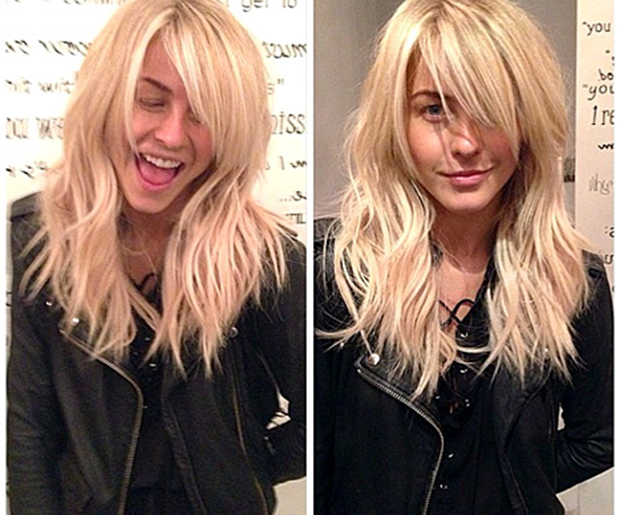 • Julianne Hough put her dang extensions back in and, yup, that happened. Here are the accompanying hashtags, just so that you know the event was properly social media-ed: #longhairdon'tcare, and #changeisgood. [
Us Weekly
]
• Fancy television chef Nigella Lawson is all, "yeah, whatever, I've taken cocaine." Actually, she put it more poetically. "I have a life problem, not a drug problem," she said recently, during the trial of her former assistants, who stand accused of stealing more than a million dollars from her and her former husband Charles Saachi. When asked whether she'd taken cocaine every day, the buxom chef quipped, "people who do that are a lot thinner than me." [
Guardian
]
• Care to weigh in on the defining haircut of 2013? These are
very important matters!
Was it the pixie, the lob, or the undercut. Think hard and long on this one. [
BellaSugar
]
• Gwyneth Paltrow starts her Christmas shopping at least two months before. Why is this not surprising? She's a solo shopper, and she spends a lot of time searching for things on the Internet -- maybe on a site called goop? She also keeps a list of everything she's bought for everyone for the past several years on an Excel spreadsheet! An Excel spreadsheet!
• Online beauty shops for women of color are seemingly in short supply, which is why we are stoked for We Are Onyx's Onyx Box. For $15 a month you can get an amazing box of must-have products designed for women of color. We're also way into Doobop, which specializes in products for multi-ethnic women. Pretty great, no? [
Glamour
]
more stories