Body
Shape Magazine Makes A Deal With Fitness Blogger
The mag reverses its previous stance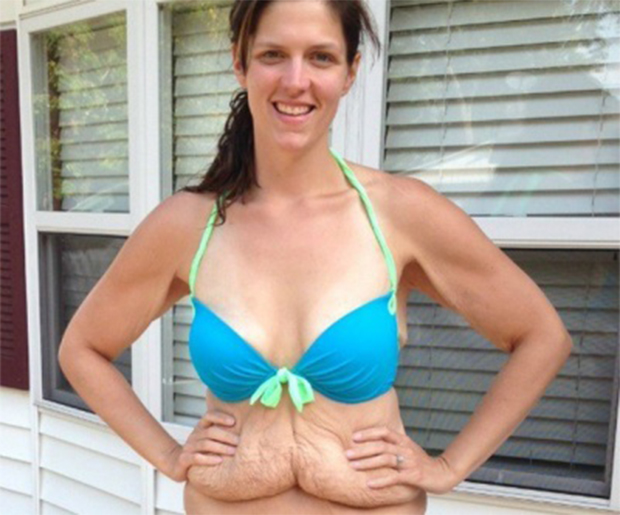 Last week we told you about
fitness blogger
Brooke Birmingham, who lost an incredible 170 pounds and had a bit of extra skin around her middle. She was asked to post for
Shape
magazine's "Success Stories section -- but only if she'd appear wearing a tee shirt.
The implication? Nobody wanted to see what Brooke's weight loss
really
looked like. After Brooke's blog post about her experience with
Shape
went viral, we're happy to say that the mag has reversed their position on the matter. It's amazing what a little negative press can do.
Of course,
Shape
still claims it was all a "misunderstanding, perpetrated by a freelancer." But after Brooke and
Shape
editor Bahar Takhtehchian appeared on the
Today
show together, it appears at least that the mag will be running her photo.
"We want to start a larger discussion about what happens after you lose a significant amount of weight," Takhtehchian said. "Because truly, there is a journey after the weight-loss journey, and those are the questions and the issues that we want to talk to Brooke and the other ladies about."
Let's hope they'll follow through. [
Daily Mail
]