Hairstyles
A Headband So Pretty and Versatile It's FLOTUS Worthy
When you jet around as much as Michelle Obama, it's nice to be able have a go-to hair solution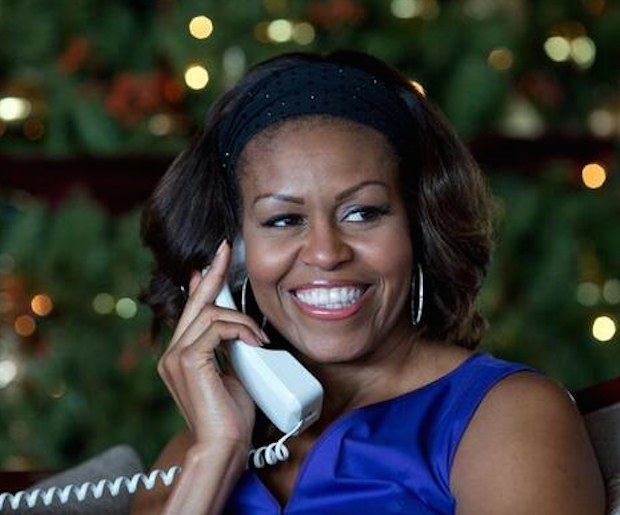 Michelle Obama is no slouch when it comes to fashion, so why should her choice of hair accessories be any different?
Because the First Lady often needs to look pulled together and chic at inconvenient times (like after a long flight or at a moment's notice) she's long been a big fan of
Wolford's Fatal Headband
a classic, favorite accessory of the well-heeled.
READ: 7 Genius Ways to Nix Hair Shrinkage for Good
In fact, the versatile, velvety soft accessory (available for in black and white for $46 in stores and online) became such a FLOTUS fave that the company decided to whip up some special Presidential designs just for her.
"After being contacted by Michelle Obama's styling team, Wolford had the opportunity to custom create the headband for the First Lady in a variety of colors," a company spokeswoman for Wolford America Inc told WWD. "As per her request, we custom-made jeweled headbands for Michelle Obama in a variety of colors in December 2013."
Mrs. Obama now has the Fatal Headband in black, white, gray, marlin blue and pine needles green. Alas, at this time, only she has access to anything other than the traditional black and white.
"[Michelle Obama's stylist] was always coming to the store and eventually it was no longer a secret that she was shopping for Michelle Obama. Now she comes to the [New York] showroom where we came up with the idea of custom-jeweled headbands," a company rep explains. "Michelle Obama also likes to wear the headbands when she's traveling because it's so easy to just pull your hair back and look stylish."
READ: Cheaper than Botox: 20 Hairstyles that will Knock 20 Years Off Your Face