Health & beauty
First Her Hair, Now Her Eyebrows -- What Will Miley Get Rid of Next?
First Liam, then her hair, now the brows. Is Ms. Cyrus purging everything from her former life? And, if so, what can we expect next?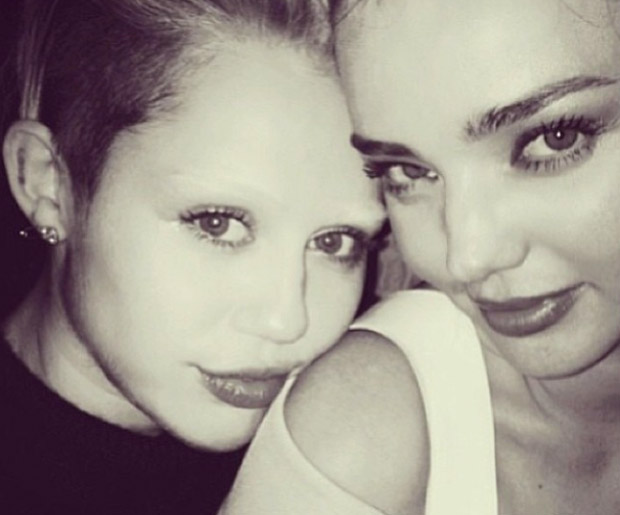 Leave it to Miley. Now that J. Law and Pam Anderson (and,
if you believe the rumors, Taylor Swift
) have jumped on the "let's chop off our hair" bandwagon, Billy Ray's "Smiley" had to come up with something to set herself apart -- again.
And, so she did. In this, the season of the big, bold, Brooke Shields brow that has everyone
abandoning their tweezers in hopes of glomming on to some of that Cara Delevingne brow-tastic-ness
, Miley's pulled a 180 and gotten rid of hers.
READ: Miley and Her Red Lipstick Twerks With Terry
In an Instagrammed photo of her nuzzling into Miranda Kerr's beautifully browed mug yesterday afternoon, Miley showed off her new look -- let's just call it the anti-brow for now.
At this point, though we've no confirmation that she truly went all rogue with her Schick or a vat of wax (they could've been bleached blonde for the photo shoot with Orlando's ex), they certainly
do
change her face and, natch, have people raising their (still existent) brows and scratching their heads about what her next possible move could be.
Not that she's looking for ideas from
moi
, but wouldn't it be great if she concocted a way to rock a mullet as a nod to dear old dad and his undoubtedly achy-breaky heart?
READ: The Eyebrow Mistakes You're Making
more stories