Hairstyles
Frustrated with Growing Out Your Bangs? Try Cara Delvingne's Stylish Hack
Put away the headbands and Bobby pins and herald this clever, chic solution for one of beautydom's most perplexing problems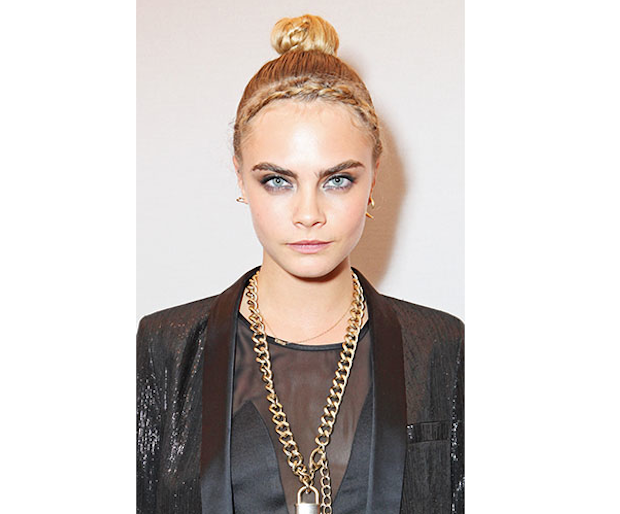 Cara Delevingne
may be best known for her brows (and, this week for having broken things off with on-again/off-again girlfriend Michelle Rodriguez) but we'd like to give her props for the crafty manner in which she's dealing with the frustration that plagues all of us when we're attempting to grow out our bangs.
LOOK: Best Celebrity Bangs
The model of the moment is opting to plait her fringe into a forehead-framing braid that's at once romantic and Bohemian while also practical and downright darling.
And, while the 21-year-old cat walker opted to pair her plait with a top knot, she could just as easily have worn the rest of her hair down in more typical C.D. style (maybe that was the point) and, so can you.
So, the next time you find yourself reaching for the pomade, gel, wax, paste or aforementioned hair accessories as you wait out yet another day till your bangs will reach into your ponytail, consider trying Delevingne's solution -- who knows, you may like it so much you won't even notice when your fringe has
finally
grown out!