Nails
Grammy Yay or Nay: Lorde's Dyed Fingertips
Are black-dyed fingers the new craze or are they merely Royal-ly strange?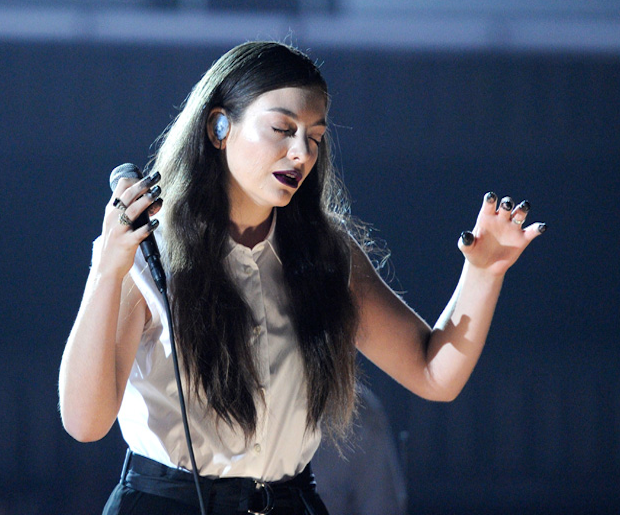 When 17 year-old Kiwi sensation, Lorde, took to the stage at the 56th annual Grammy awards Sunday night in Los Angeles, everyone expected a dark performance -- and, they got one. Right down to the singer's fingertips.
READ: The Best, Worst and Most from the 2014 Grammy Awards
Dressed in black and white, with a flickering hi-tech slide show of stone angel photographs as a backdrop, Lorde delivered the most pared down and eerie rendition of her breakout hit, "Royals" yet. But it was those fingertips, those "did her fountain pen explode?" ink-dyed fingertips, that had everyone rapt.
Heck, people are so taken with the look that
LordesFingers
already has its own Twitter page.
But, seriously, what was the deal with them? Was the winner of the Best Pop Solo Performance (for "Royals") too lazy to get a proper manicure? Are dyed fingertips an underground trend Down Under?
Did
a pen burst and inspire what may well turn out to be a new trend?
So far, the singer's keeping uncharacteristically mum on the topic.
Once she breaks the silence, we'll be sure and clue you all in but ... in the meantime, tell us, will folks glom on to this black-dyed look? Or, is it best reserved for the award-winning singers among us?
READ: Selfies, Snaps and the #NoMakeup Looks You Didn't See at the Grammys