Body
Finally, an App That Guarantees an Accurate Bra Size Measurement
You no longer require a degree in geometry (or an awkward dressing room experience) to figure out your correct cup size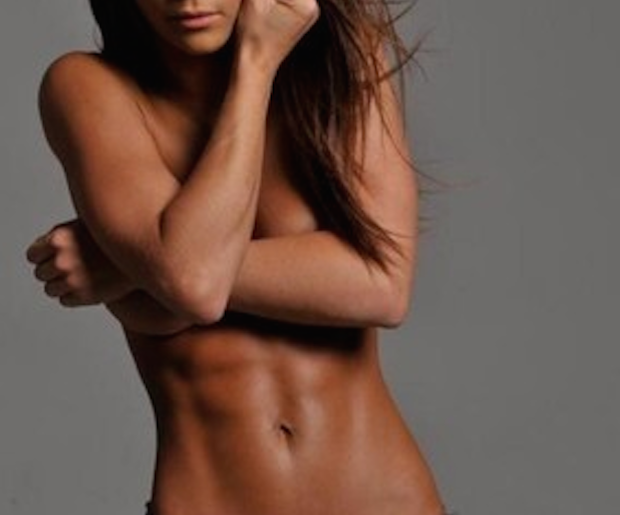 Sure, "Let me Take a #Selfie" ranks right up there with "I Lost on Jeopardy!" as one of the most obnoxious songs ever written (about one of the most obnoxious trends ever dreamed up by a wholly narcissistic society) and the upcoming ABC #Selfie sitcom is sure to mark a new low for broadcast TV but, I'm here to report that at last, selfies are being used for a good, non-"LOOKATME" reason -- to help you find your correct bra size.
READ: Serious Stuff: Your Bra May Be Killing You
It's no secret that 85 percent of American women wear the wrong bra size. That not-so-little stat has been bandied about by everyone from Queen Oprah to (I'm sure) Fox News and yet we otherwise quite clever broads still can't seem to rectify the pitiful situation.
"Third Love" is a company founded by two women who were confounded by the fact that this seemingly simple procedure eluded so many of us breast-carrying souls. "For me, it was really just the dread and frustrating experience of having to go bra shopping," co-founder Heidi Zak tells New York Magazine. "I kept putting it off and putting it off, and I said, 'There's got to be a better way to get fit for a bra, to shop for a bra, and also, to get a bra that's of good quality and beautiful that isn't crazy expensive.' Women should get a really high-quality bra if they're paying $50 to $70."
The result is a hi-tech app that is a cinch to use and actually makes bra-shopping -- which you do without ever having to leave your house (or office, or kids' baseball game) -- a snap.
Here's how it works according to the mag's Erica Schwiegershausen.
You stand, tank top clad, in front of a mirror and take two selfies, one head-on and one from the side. Using the size of your iPhone as a rubric, the app calculates your measurements instantly, and gives you a ThirdLove size, which looks similar to industry sizing, but claims to be more precise. In addition to traditional cup sizes, they offer half-sizes between A, B, and C cups, as well as sizing up to an E cup (they plan to add F and G sizes this summer). You can then shop their selection of correspondingly sized bras, which range from $40 to $75.
So, just as simply as that you -- and I -- now have something to do this weekend. If I could just get the reggae riff out of my head ...
Now that we've found ThirdLove, tell me what we gonna do with it.
READ: We Can't Stop Staring: Blake Lively's Makeup Look with Just 4 Products