Fashion
Endorsement Scoreboard: Gisele Swipes a Biggie from Kate Moss
The latest from the ever-changing world of big bucks modeling contracts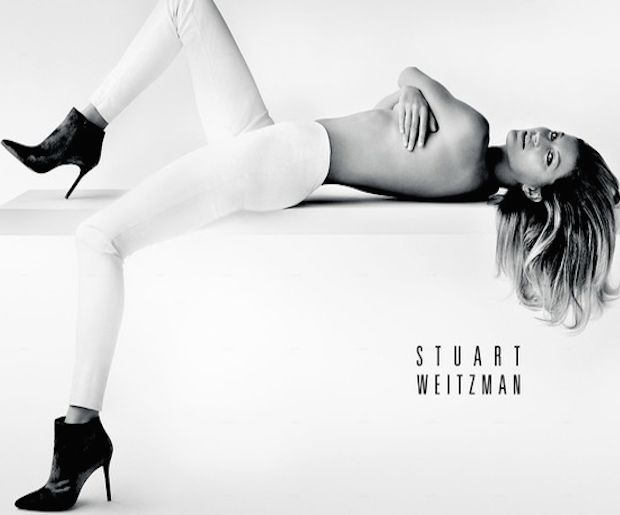 In the latest checkmate move of the increasingly vicious chess game of mega-buck modeling endorsements, Kate Moss has been ejected from the board by glamazonian Gisele Bündchen. (Although, if I'm being real, it's difficult to muster legitimate sympathy for gazillionairess Moss, who, let's face it, still has her skinny little fingers sticking into more than her fair share of the endorsement pie.)
Here, Gisele, 33, effectively swiped the red carpet out from under Moss, 40, in the realm of Stuart Weitzman footwear where the latter had reigned supreme for two advertising seasons.
READ: Beat the Heat: The Summer Work Wardrobe You Need
"Gisele is a seasoned professional," Weitzman himself waxed effusive to
WWD
. "She exemplifies the Stuart Weitzman woman with her zest of life, love and family."
Gisele, who in her "real life" is Mrs. Tom Brady and has two children with the star quarterback, was shot in black and white by Hall of Famer Mario Testino for a
topless
stark campaign that's set to hit magazines and billboards in September.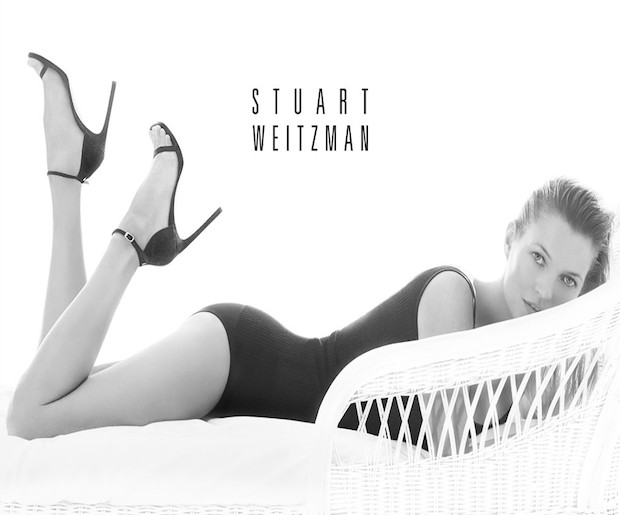 No need to shed a tear for Moss however whom, to which I alluded above, isn't exactly hurting for work. The veteran has no fewer than 5 big bucks deals currently on the books and recently re-upped with David Yurman after a 2 year hiatus during which time the jeweler used Kate Upton and, you guessed it, Gisele, in his ads.
READ: 10 Reasons to Suit Yourself this Summer