Fitness
The Affordable, Drop-In Meditation Studio: Coming Soon to, You Guessed It, L.A.
Need to decompress for a few minutes? Come visit the new "Soul Cycle" of meditation but, for heaven's sake, don't rush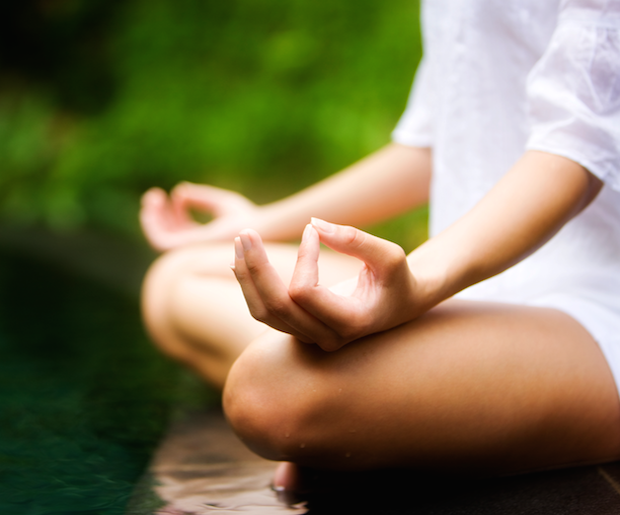 From former Glamour magazine fashion editor, Suze Yalof Schwartz, comes perhaps the most Los Angeles-y sounding zen, ohm offering yet. And, if you've ever
been
to the City of Angels/traffic hell, you know that's saying a lot.
Looking for a wallet-friendly alternative to Transcendental Meditation practices favored by the rich and famous, Yalof Schwartz came up empty. So, what was a girl without a whole lotta bucks, who wanted to learn how to be quiet with herself and sit in her stillness to do? Why, open her very own affordable studio, of course.
READ: Butt-Firming Yoga Poses You Have to Try Now
And, thus, Unplug Meditation, opening April 15th in Santa Monica, was born.
I thought, why can't there be a Soul Cycle for meditation?" the eager-to-meditate former editor recalls. "You go in, you do whatever your intention is, you leave." For a mere $20 per session, wannabe meditators will be guided through the practice by instructors. "Meditating at home is not fun for me," she says. "But meditating in a room with someone guiding me in, with music, then guiding me out...it feels like you did something. This isn't just meditation, it is an experience."
When this "experience" takes off, Yalof Schwartz is looking to expand nationally and then globally.