Makeup
Drew Barrymore Shows She Can Apply Makeup on the Subway with the Best of Us
Celebs are just like us -- when it comes to putting on makeup on a moving train, anyway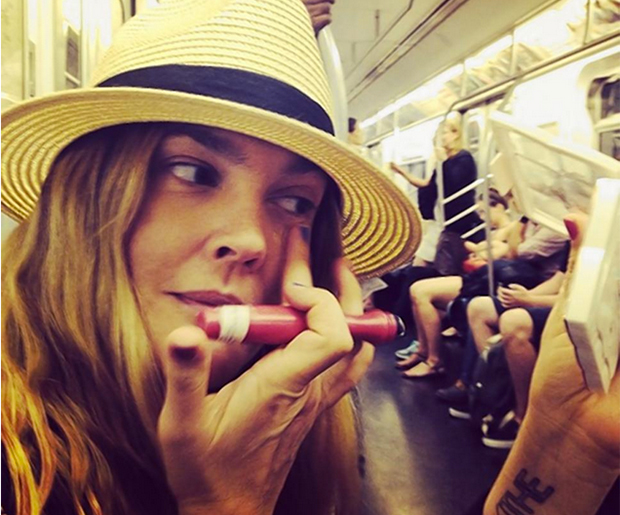 If you live in New York City, you've probably seen 'em -- brave women who are rushing off to work sans makeup, but doing their best to put on some beauty products before they head off to their jobs or appointments. It turns out that Drew Barrymore is just like us, and can apply eyeliner on a moving train.
RELATED: The Total Beauty Makeup Guide
The new mother of two detailed it all over Instagram, where she explained that she was testing out new products from her Flower Beauty collection. Of course, we can't get the stuff Drew was using -- it won't be out at Walmart until January 2015 (the perks of being the collection's creator, we guess) -- but we can marvel at her ability to apply concealer on the subway without looking like a mess. Some of us can't pull that off.
And we're equally impressed that she rode the subway without any of her fellow commuters noticing. Go Drew! [
NYDN
]