Fitness
Need to Lose a Few? Don't Hop on That Stationary Bike Just Yet
Experts say that popular cycle classes aren't all they're cracked up to be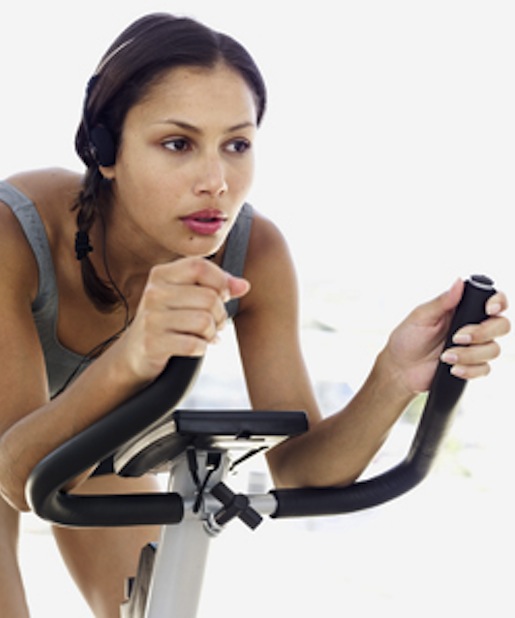 And to think, we
just
cashed out $34 for our final cycle class in advance of the inevitable holiday binge! Touted by models, celebrities, and fitness freaks alike as the be-all, end-all of cardio workouts, it seems that pricey cycling classes may not actually be the holy health grail we thought it was.
Apparently, it's not uncommon for fitness experts to field complaints from clients to the tune of bulking up after a cycle regimen, as opposed to slimming down. Tracy Anderson, the creator of Tracy Anderson Method renowned in the workout world for the supposed reformation of Gwyneth Paltrow, reports having women come into her office "after [cycling] exclusively for six months, wondering why they can't fit into their jeans." Uh,
what
?
As it turns out, the satisfying heart-pounding effect of cardio alone isn't enough to effectively trim muscles and slim waistlines. It's weight-training that tones muscles and makes bodies look smaller and more fit -- and, in turn, makes the body itself more efficient, helping you to burn more calories even while at rest. Furthermore, injuries aren't uncommon in cycle fanatics. The hand-weight component (if you've ever been to one of these classes, you know what we're talking about) is hardly the best way to put your arms to the test. In dark cycle studios, it's impossible for the instructor to tell whether or not you have proper form. To add insult to injury (
literally
), the over-conditioning of thighs can negatively affect other neglected muscles, causing hip flexors and quads to overdevelop. Who needs that?
RELATED: 7 Arm Exercises for Immediate Results
This news, to be honest, comes as sort of a relief. We can finally stop guilt-tripping ourselves into spending close to $40 on a single, sure-to-be-packed cycle class, and come the new year, we'll be wide open to trying out all sorts of new and old fitness trends. And in the meantime? Well, it's safe to say we're just going to sit back and relax. [
Redbook
]