Fashion
Find Your Correct Bra Size (No Measuring Tape Required)
A former Google employee has started a site that could very well revolutionize the bra industry -- one half size at a time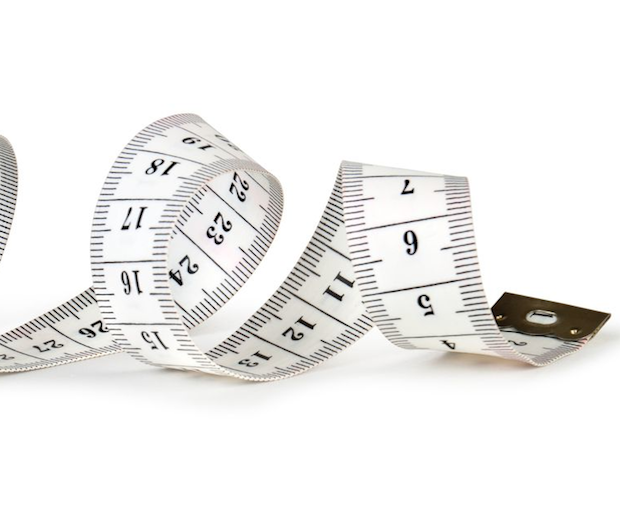 In her seminal book, "Are You There, God? It's Me Margaret," Judy Blume perfectly captured the uncomfortable experience of being sized for a bra.
You go to a store. Some woman (or if you're at Victoria's Secret, girl) approaches you with a measuring tape that she wraps around you in as awkward a manner as possible and then puts several brassieres that are "your size" into a dressing room for you to try on.
The problem (in addition to the fact that it's not fun)? Most of us have bra sizes that don't fall within conventional cup and/or back measurements.
READ: Now This is How You Wear a Crop Top
In an effort to do away with the hell that is bra shopping -- and help us all find a garment that fits,
really
fits, former Google marketer Heidi Zak and her husband have launched ThirdLove.
To eliminate the fundamental discomfort (Zak says that she'd prefer to "get her eyebrows waxed or take out the garbage"), the husband/wife team developed an app that "allows a woman to calculate her size using two iPhone selfies."
The app uses computer vision technology, which extracts 3-D information from 2-D images. The technology analyzes body size compared with that of the phone's size, a standard unit of measure, with accuracy down to an eighth of an inch. "We couldn't have built what we've built a few years ago," Zak says. "We leverage all the current sensors of the iPhone, particularly the gyroscope, and plug this data into an algorithm."
Sound complicated? It is. But the beauty is that you don't have to worry your pretty little head about it -- just use the technology to find your correct size and then find a bra that finally fits.
To that end, ThirdLove offers a line of
customizable
bras. "We aim to equal the quality and beauty of European luxury lingerie, but for a more affordable price." Oh, and they also feature
half-sizes
!
You can
download the app
here.