Makeup
What Completely Symmetrical Faces Look Like
One photographer's experiments with beauty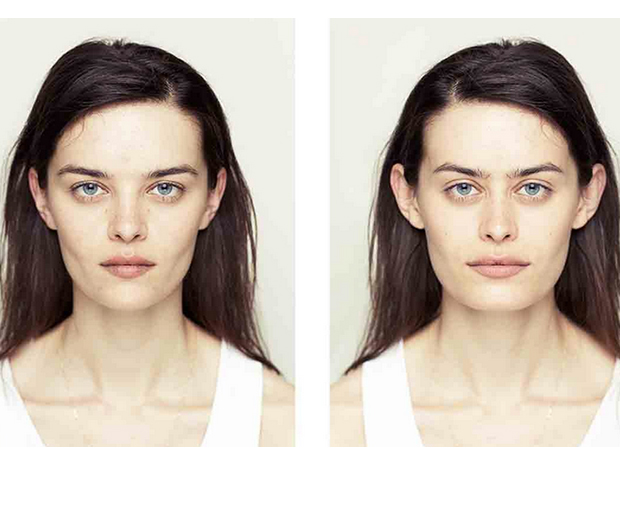 Most of our faces aren't entirely symmetrical. It's what gives us character, what makes our faces interesting and unique and human. Photographer Alex John Beck was interested in examining just how symmetry affects attractiveness. So he photographed a number of regular subjects, and then created symmetrical portraits of their faces by mirroring one side of their face with the other.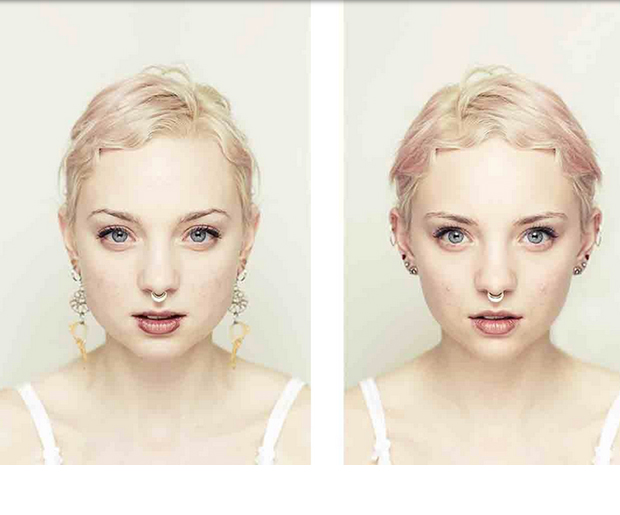 In each of the portrait series, the original subject's portrait isn't shown. You're looking at what a perfectly symmetrical portrait would look like based on a mirroring of first the left and then the right side of someone's face.
Crazy, right? It's rather disconcerting to think that there's such a huge amount of difference between one side of our face and the other. In some cases, the photos look like they could be of two different people!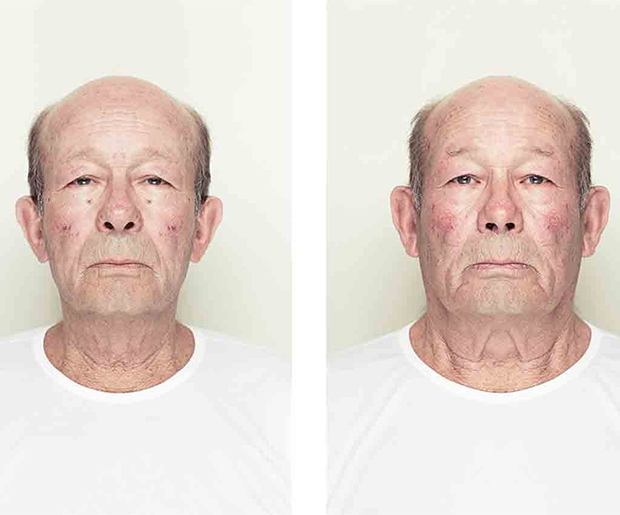 But then again, that's what gives our faces their character, depth, and special charm, right? [
Business Insider
]