Fashion
And the Best U.S. Cities for Shopping Are ...
Condé Nast Traveler magazine has revealed its annual list of spending Meccas. Did your favorite town make the cut?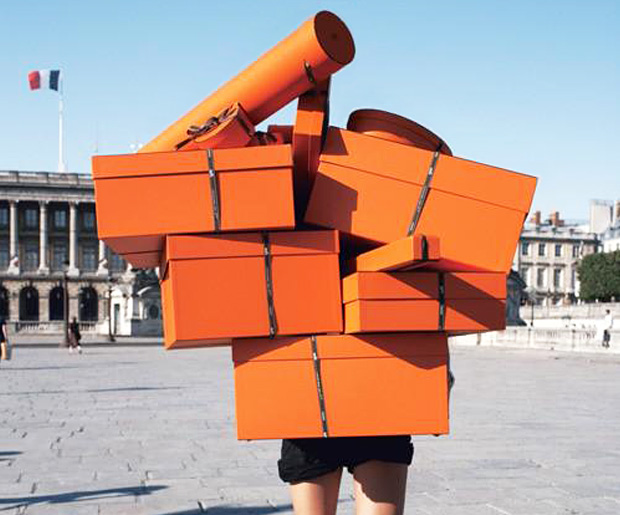 'Tis the season to buy more stuff (fa-la-la-la-la) so, why not let folks know where the best shopping can be had?
That's precisely what the good editors at
Condé Nast Traveler
magazine thought.
And, after having enlisted the help of 80,000 readers in coming up with the best places to score bargains, snatch up trends before they're trendy and generally shop-till-you-drop, they've compiled their annual Reader Choice Awards list.
Some, (NYC what
is it about you?
) are gimmes but other less fashion forward spots made the cut as well. Here, are the Top 6. For the rest, you can click
here
.
#10
: Boston:
Boston might attract most visitors for its historic charms, but readers call the retail scene here "over the top." There is "great shopping on Newbury Street" says another reader, including a mix of designer boutiques (Kate Spade, Chanel), chain stores (Forever 21), Boston originals (Trident Books) ... and plenty of coffee shops and restaurants (Snappy Sushi) for between-purchase sustenance.
And, hey, THEY WON THE WORLD SERIES!
READ: A Fashionable Film Buff's Dream Closet
#9
: Honolulu:
Sure, everyone knows Hawaii is paradise. But one reader also calls this "bustling city" a "shoppers' paradise," especially in Waikiki, where "you will get your shopping fix." Another reader favorite for "sensational shopping": the Ala Moana Shopping Center. The palm tree-lined outdoor mall has nearly 300 shops and restaurants ... and a surprisingly busy after-hours club scene.
Plus, BONUS: you get to go to Hawaii.
#8
: Charleston:
No surprise here: The top-ranked city in the U.S. is also a favorite for its retail scene. "The shopping on St. George Street will take a whole day if you let it," says one reader. That might not be a problem in this "picturesque city," which "every American needs to experience." Don't miss King Street, where you'll find bookstores, consignment shops, and art galleries -- including Rebekah Jacob Gallery, one of local boutique owner Stacy Smallwood's favorite shops.
Charleston is also a gastronome's delight.
#7
:
Expect to use the word "splurge" a lot when justifying your purchases at this "true metropolis in the desert," where the shopping is as over-the-top as the buffets. In fact, the scene is so good that one reader said spending time at The Forum Shops was the "most memorable experience" of her trip. Other readers praised the city's vibe, which is perfect for "great shopping and dining" in "fantasyland."
Plus, where else can you shop, see a show, scarf down a buffet and shop some more?
#6
:
Sure, everyone knows Rodeo Drive for its designer shops -- Armani, Burberry, Dior -- but readers also praised L.A.'s "vintage shops" and the "great shopping downtown." For a more low-key experience, head to York Boulevard, the city's coolest street; where you'll find locally designed jewelry at Platform, vintage decor at Shopclass, and delicious huaraches and artisanal gelato when the shopping budget dries up.
And, you never know which Kardashian or "Real Housewife" you'll bump into.
#5
:
Newport Beach is an "absolutely beautiful town" with plenty of stores "owned by mom 'n' pop," says one reader. "Newport is one of the glamour spots of the California coast, with lots of glitz and great shopping," says another, and the "shopping in and around this area is second to none."
This is "The O.C." at its finest.
READ: A Fashion Editor Reveals What's on Her Wish List This Season