Fashion
Two (Affordable) Must-Buy Color Collaborations to Pull You Out of the Winter Doldrums
Had it with all this white stuff that keeps falling from the sky? Herald an early spring with these pops of pretty color
As we all hit the wall with this incessant winter weather, it can be comforting to seek out things that cheer you up. Photos of Caribbean beaches and surreptitious sniffs of Hawaiian Tropic buoy my spirits and, when I saw these two new collections -- from two exceedingly disparate sources -- I felt a bona fide little wave of "happy" and "warm" cascade over me. (Hokey? Ok, a little, but at this point I'll take happy and warm wherever I can get it.)
READ: 8 Daring Color Trends Everyone Can Pull Off
First up, from Brad Goreski, he previously of Rachel Zoe and currently of Kate Spade fab fashion fame, comes the "have to run to Target and get this NOW" Colors of the World Post-It Notes collection.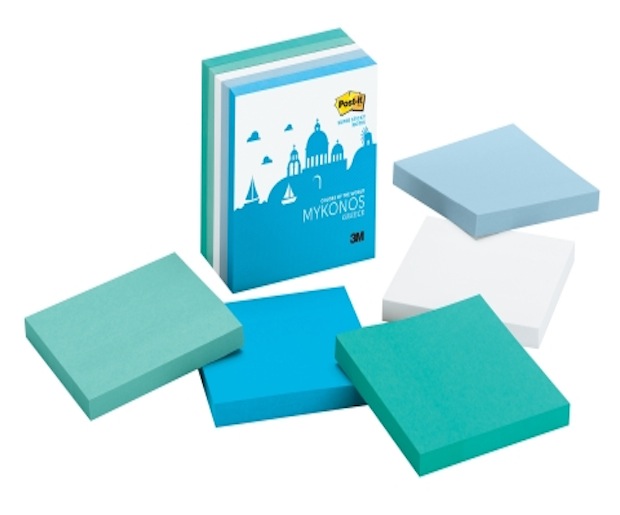 "Trends in fashion, design and pop culture are taking on more global influence, and of course, one thing that's always in style is color," Goreski, who,
la-di-da
, is now the Color Ambassador for Post-Its said in The Wall Street Journal. "I am consistently inspired whenever I travel, and I love seeing how [this collection] brings the hues from four very chic destinations to life, offering a color scheme inspired by the energy of these places."
Ditto. This world palette includes colors inspired by such far-flung places as Mykonos (swoon), Bangkok, NYC and Rio, baby. And, just having any one of them sit there on your desk, quietly emitting a ray of color cheer is worth its weight in gold -- especially because they are only $5.99 a pop! (I'm telling you, this Seasonal Affective Disorder is
real
, people.)
If paper products don't float your boat, how about nail polishes? Specifically the new collection from J. Crew for Tenoverten polishes.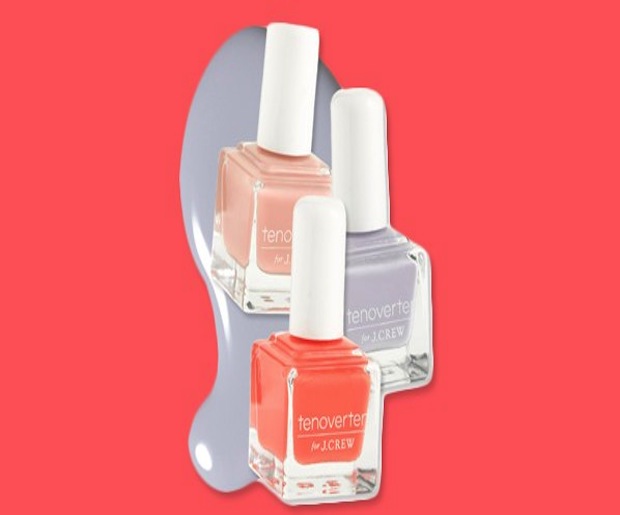 For a mere $12 (at
J. Crew
!), you can swipe on spring's prettiest shades. Named, as with all Tenoverten's lacquers, for NYC streets, there's a light peach (Houston), a powdered lavender (Prince) and a crisp coral (Hudson) which work as stand alone colors or together for a preppy take on nail art. An
inverted French manicure
with Houston and Hudson, perhaps?
READ: The Hottest Beauty Trends for Spring 2014