Posted by Total Beauty 07/23/12 at 06:54PM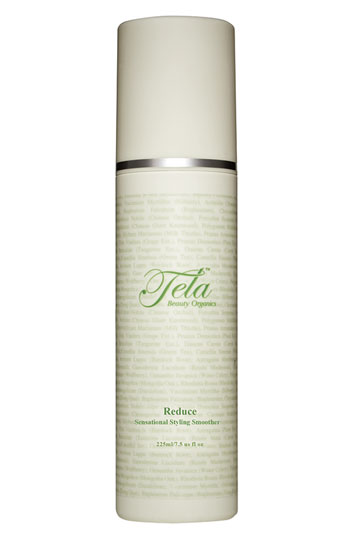 I'm an eco-beauty junkie.
I flip out over products that have certified USDA Organic labels. When I get the chance to talk to the people who create beauty products, I grill them on the ingredients they use -- and I always ask why the products aren't certified organic if they claim to be "natural."
While I realize the verdict is still up on the effect chemicals in beauty products have on our health, I like to go the "green" route when possible. (And yes, my co-workers call me granola.) So, imagine this granola-lover's delight when multiple companies debuted organic products at Cosmoprof 2012 today. Here are a few that really stood out:
Tela Beauty Organics
. Their line of hair, bath, and body care products uses natural ingredients from sustainable resources, and most of the products in each of the lines are USDA certified organic. I'm especially excited to try their new blowout serum called Smooth Operator, which reduces frizz and adds shine and softness.
Saphira
. While these hair care products aren't USDA certified, the founder talked to me at length about the ingredients and where they're sourced. The shampoo, conditioner, hair mask, and treatment oil contain argan oil from Morocco and dead sea minerals from Israel -- and they are all paraben- and paraffin-free. Bonus: The hair mask doubles as a moisturizer, and I can tell you that my hands have never felt softer.
Marula Oil
. I love using oils on my skin, and this face oil may just become my new favorite. Marula oil, which comes from a nut that's grown in east Africa, is high in antioxidants and also loaded with omega-9s, a fatty acid that helps heal and repair skin. The only thing keeping this product from being certified organic is a trace amount of fragrance. And according to the product's founders, the ingredients that make up that fragrance aren't synthetic.