Posted by Total Beauty 06/29/12 at 03:06PM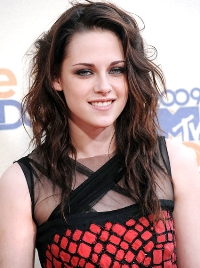 Kristen Stewart's star keeps rising.
Not only is she the highest paid actress in Hollywood, but Stewart is also the face of Balenciaga Paris' new scent Florabotanica. This choice came as a surprise to Stewart, who told WWD "I was never the one wearing my mom's perfume and trying to be sexy."
Although the "Twilight" actress is no fragrance aficionado, she happily agreed to the deal because she "would have done anything" to work with Balenciaga's designer Nicolas Ghesquiere. Luckily, she actually likes the scent, saying, "There is something natural about it. It's very alive."
Ghesquiere thinks Stewart is a perfect match for Balenciaga. He says Florabotanica is full of dualities, much like Stewart, who is both glamorous and tomboyish. The ad -- which features Stewart standing with her hand in her pockets against a background of 3D metal flowers -- will be released in September.