Yes, I'm Afraid to Wear a Swimsuit in Public

Posted 04/09/12 at 07:57AM by Audrey Fine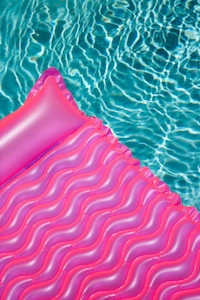 I found out earlier today that Lauren Conrad -- she of "The Hills," fashion design and Y.A. fiction writing (?!) fame -- and I have something in common ... neither one of us would be caught dead in a bathing suit in Los Angeles.
"A couple of years ago someone zoomed in on my cellulite and it was so mean," the 26 year-old entrepreneur revealed in a recent interview. "I took it really personally. I haven't worn a bathing suit in LA in years because of that."
Now, while no one is honing in on my imperfections with a telephoto'd Nikon in one hand and Harvey Levin's contact info in the other, you still won't catch me on the beach here in Southern California without shorts or a pareo on. No way, no how.
Shallow? Sure. Insecure? Definitely. Geo-specific? You betcha. Like Conrad, who cops to having worn a swimsuit in Cabo recently, when I'm anywhere else, I'm cool with strutting my stuff. During my family's annual summer trip to a lake in Hayward, Wis., I practically live in a skimpy suit the entire week. Same thing when we swim in my brother's pool in Minneapolis or hit the cabana poolside at his golf club. No shame, no worries, just me and my maillot.
Why the double standard? It's simple. In Los Angeles, like it or not, many, many people spend an inordinate amount of time getting in shape, starving themselves, and going under the knife all in the pursuit of "perfection." And, quite simply, I'm not one of them. When I hit the Midwest though, suddenly I feel skinnier and more bikini-worthy because people's bodies are more "normal." The best way I can think of to sum up the dichotomy is as follows: In the Mall of America if, say, Banana Republic is having a sale, you'll find lots of sizes 2 and 4 on the racks. In La-La land, it's the exact opposite, the XL sizes are the ones they have trouble getting rid of. There you have it.
Of course, I say all this to distract you from the fact that I care way too much about what people think of my body when, the truth is, that NO ONE gives a hoot about me or my cellulite or lack of muscle tone. I just think they do.
Is that sad? Sure. Am I alone in feeling this way? I doubt it. Just ask L.C.

Our Expert Guides