Reader Q&A: How Do I Do a Smoky Eye?

Posted 02/14/11 at 03:33PM by Audrey Fine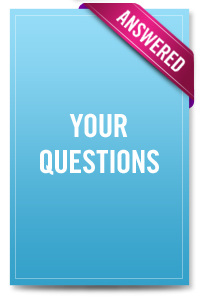 This week's reader question comes from Shanna who asks "How do I apply shadow for a smoky eye look?"
Shanna is
so
not alone in her quest for the smoky eye -- it's a look that nearly everyone wants to try but one that not many know how to do properly. Till now! Here are the six steps you need to follow for a beautiful smoky look:
Step 1
: Pick your shade. These days a smoky eye doesn't have to be all about black -- you can use charcoal gray, chocolate brown, deep eggplant, emerald green -- whichever dark color speaks to you, go for it.
Step 2
: Start by smudging dark eyeliner along your upper lashline from outer edge to inner edge staying as close to your lashline as possible.
Step 3
: Using a blending brush, apply the dark shade you've chosen across the lid from the lashline to the crease making sure to blend upwards. Then, using an angled brush, apply along the bottom lashline.
Step 4
: Choose a complimentary color a few shades lighter to apply to the crease of your eye, blending as you go to prevent obvious delineations between the two shades.
Step 5
: Apply a light "highlighter" shade right underneath the eyebrow and on the inside corner of the eye.
Step 6
: Complete the look with several coats of black or brown-black mascara. (Here are my tips for
getting gorgeous lashes
.)
And, presto! There you have your very own, gorgeous smoky eye. See? Wasn't as complicated as you thought it would be, was it?
Have a question for our experts? Click
here and ask away
. And read on to get
more expert makeup answers
.

Our Expert Guides