Reader Q&A: How Can I Camouflage Tired (Over-Partied) Eyes?

Posted 12/19/11 at 04:56AM by Audrey Fine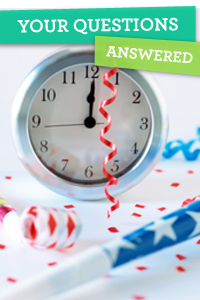 This time of year I get bombarded with reader-submitted questions about the best ways to hide the toll that eggnog, pigs in a blanket, and wrapping presents till 3 a.m. can take on a woman's looks. And, typically, the vast majority of these queries are about how to make sleepy/hung-over eyes look like they clocked a full eight hours the night before.
So, without further ado, I'm happy to reveal how it's possible to eat, drink, and be merry while still maintaining a semblance of sparkle in those baby blues.
If you want to fool people into thinking you're well rested when you're not -- especially when you don't have a lot of time to carry out the operation -- skip the strategically applied cool cucumber slices and head straight for the light colored shadows.
As any self-respecting party girl can tell you, pale pink or light lilac eyeshadow applied to your upper lids will draw attention up and away from telltale puffiness and dark circles. Be sure to apply it from the crease up towards the brow to achieve maximum "awake" effect.
Also, a nude or white liner applied to the inside of your lower lid (known as the waterline) will downplay redness by making the whites of your eyes pop. And a touch of pearly white shadow applied beneath your brow bone will make your eyes seem more open.
The final,
imperative
step? Curl those lashes. An eyelash curler used with a lengthening mascara will help make your lashes swoosh up and away from your eyes, making them look instantly more awake.
That's all there is to it. These simple makeup maneuvers ought to help you outfox even the nosiest of peering pod mates or chatty Cathy carpoolers who are trying to live vicariously through your festive holiday nights.

Our Expert Guides