My New Makeup Muse: Blake Lively

Posted 12/07/23 at 01:39AM by Total Beauty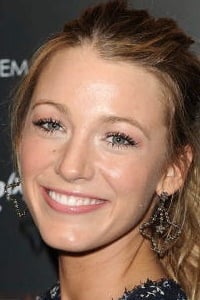 I may not be the target demo, but I have to admit that I like "Gossip Girl." And, it's not just because Chace Crawford is a babe (Meow!) and I went to private school in New York City.
Nope. I like GG (as the kids call it) because of Blake Lively. I think she's downright adorable in a bunch of ways. Anytime I see her on a talk show or read an interview with her, she impresses me. Why? Because, unlike many of today's stars, she's all smiles and seems genuinely happy and grateful for her lot in life. Of course, she's also pretty as can be with a figure that's to die for, but it's her simplicity and down-to-earth style -- even when dressed to the nines in fabulous couture -- that always makes me take notice.
Take the simple-yet-beautiful look she's been rocking for Mercedes Benz Fashion Week. Blake's been hanging with her new bff Anna Wintour (I kid you not -- the Vogue editrix personally invited her to attend the shows with her as she'd done with the Paris shows back in July] and making the rounds of all the right parties. She was one of only 300 guests invited to Karl Lagerfeld's private bash to herald the facelift of Chanel's Soho boutique, and sat front row with Wintour at
Fashion's Night Out
-- the inaugural event of the week. And, all the while, she does so looking ultra-glam and stylish, but not overly made-up and overdone. She may be 20 years younger, but Blake Lively is my new makeup muse.
Just check out her fresh-faced beauty here at a movie premiere last month. Simple eyes, dusted with a shimmery pink shadow (like
Stila Eye Shadow Pan, in Oasis,
$18) and lots of mascara, a healthy glow to her face thanks to a swirl of pink blush on the apples of her cheeks (try
Nars Blush, in Matahari,
$37) and, the best part -- her lips.
Like mine, Blake's lips are thin, but she uses a great trick to make them seem less so. She wears a natural-looking pink lip color (try
Korres Natural Products Mango Butter Lipstick, in #13, Natural Pink,
$18) and then adds a dab of shiny gloss to the centers of both her top and bottom lips (try
CoverGirl ShineBlast Lip Gloss, in Gleam,
$7.50) -- this helps give the illusion of a bigger pout by reflecting the light.
It's not as drastic as getting a chemical peel or some injectable stuff done, but a makeup look this fresh and pretty may just incite some
gossip
at the playground. (Sorry, couldn't resist.)
Do you think a look this bare and natural is appropriate for women of all ages?

Our Expert Guides