Luxury for Less: How I Save $ On Great Products That Work! [Slideshow]

Posted 02/16/12 at 12:07PM by Charli Schuler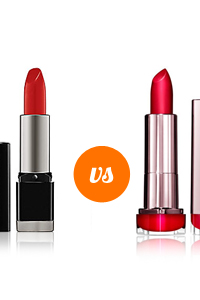 As a beauty writer, I get to sample products I can't afford. And, while my inner beauty addict thinks this is awesome, my inner financial advisor knows it's a risky job hazard. Still, I press on. Why? So I can alert high-end product addicts about ways to save money, of course. (No rationalizations going on here, folks.)
Now, in my role as expensive product counsel, I'm not saying you should ditch your beloved La Prairies and La Mers, there are reasons high-end brands cost more, from luxurious ingredients to fancy -- and sometimes functional -- packaging. Believe me, if I could, I'd buy them.
But I need to keep my costs down and, happily, there are plenty of highly-rated alternatives that are formulated to deliver similar results. Here, I'll break down the main differences and similarities between some of the best beauty bargains I've found and their high-end counterparts. See? There
is
a reason I subject myself to such product-sampling torture: knowledge is king.
Check out beauty steals worth splurging on now.

Our Expert Guides