Why I'm Loving this Nail Polish Pen

Posted 06/02/11 at 11:19AM by Audrey Fine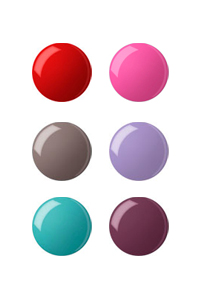 I'm not much of a nail-polish-on-the-fingers kind of girl. (Although I am digging this
trend
.) I was B.K. (before kids) but now I'm lucky if I can get out of the door with matching shoes on. I have to say, however, that Sula's
Paint & Peel Duos
, $13, are calling out to me. Here's the scoop:
The handy two-ended "pen" has both Sula's signature "peel off" polish and a topcoat so you can do your nails while you, say, sit in the car waiting for yet another soccer practice to end, or on the couch watching Planet Earth for the umpteenth time.
Sula, a Canadian beauty line, has been known primarily for its fragrances and peel-off polishes, and is making even more of a case for itself in my book with this fun pen and the great shades they're showcasing this season. Sign me up.
Which time-saving products do you love?
These are beauty editor Rebekah's must-haves
.

Our Expert Guides