How I'll Wage a War on Frizz

Posted 11/02/11 at 02:49PM by Rebekah George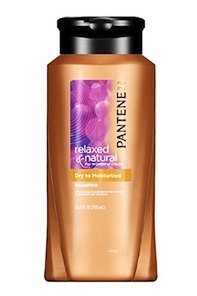 I know it actually has five letters, but in my beauty dictionary, frizz is a dirty four-letter word. And now you know why I've turned to Japanese relaxing to contend with my especially frizzy, Middle Eastern hair for so many years. Do I love the soft, sleek results? Wholeheartedly. The problem is that doing it so often created so much breakage and damage that I've decided to take a break and give my hair some much-needed rest.
Since my boyfriend may end up pulling out
his
hair from listening to me whine about mine, I've consulted some experts to help me arm myself for the frizz fight. (Note: I'm not fooling myself and do know that if I really want flat, smooth follicles,
nothing
beats a chemical relaxer. But, I'm willing to give it my best shot.)
Start in the shower:
Using a good shampoo and conditioner should be your first plan of attack. Your best bet is to pick super-hydrating products loaded with moisturizers to help your hair lie flatter. (Try
Pantene Pro-V Relaxed & Natural Dry to Moisturized Shampoo
, $4 and
Conditioner
, $4. )
Use the right styling products:
An anti-frizz crème (try
Frederic Fekkai Coiff Perfecteur Anti-Frizz Silkening Creme
, $25) will help seal the cuticle to prevent frizz. But don't be fooled into thinking that if a little works, more will work better. It won't, and you'll just end up with flat, greasy hair.
Dry it properly:
When trying to coerce frizz into submission, you have to get your hair as dry as possible to prevent the hair shaft from frizzing up.
Get gadget friendly:
My hair is frizziest in the back and around my part. My stylist told me this is pretty common and suggested that once my hair is completely dry, I go over them with a hot tool -- either a flat iron or curling iron -- to smooth out the frizz. You can also use
Nouri Edge Stick
, $70, which is my new favorite tool. It's like a heated comb that presses hair to prevent frizz and flyaways.
Lock in with spray:
I like to spritz some anti-humidity spray (try
Pantene Pro-V Medium-Thick Hair Solutions Anti-Humidity Hairspray (Aerosol)
, $4) onto a fine-toothed comb and then lightly brush those tiny hairs on my hairline where I get frizziest. Then I spritz gently (repeat: gently) all over my hair.
So, that's what I have planned. I'll let you know how it pans out and whether I decide (after two weeks) that the Japanese relaxer damage is worth it. Have any thoughts on the matter? Tips to share? Frizz-fighting products you love?

Our Expert Guides