I Have the Beauty Bag Blues

Posted 12/13/10 at 02:40PM by Rebekah George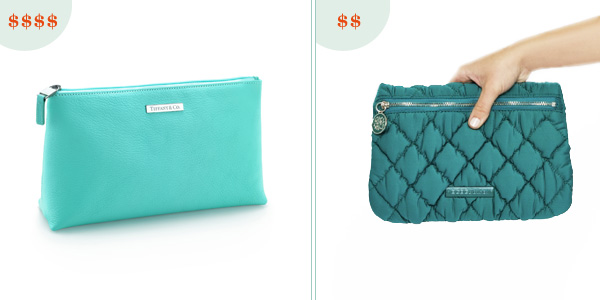 Lately I've been feeling blue, Tiffany blue that is. It all started when I first laid eyes on the venerable jewelry store's newest leather collection of totes and cosmetic bags designed by Richard Lambertson and John Truex (of Lambertson Truex). You see, I have this thing with my cosmetics bag -- I need to have a really nice-looking one. Why? Well, I'm constantly pulling it out, in all sorts of places -- like chi chi restaurants. So, I like something that is pulled-together, stylish and actually holds lots of loot.
Tiffany's Lambertson Truex bag meets all the criteria. It holds enough makeup and skin care products to get me through a major trip and the case -- in Tiffany's signature blue, of course, is beautiful enough for me to carry as a clutch. At $175, it's definitely an investment, but it's very well made and is definitely a classic -- that's how I'm justifying the expense anyway.
But, before you write me off for professing my love for a splurge-worthy item like this (it can be annoying, I know), let me tell you that I also found a wallet-friendly option. The BCBGGeneration Gigi Cosmetic Case in Emerald, $38 is similar in size, not exactly Tiffany blue, but still a fun hue (it comes in bright purple and coral too), and though you won't be able to have breakfast at Tiffany's while purchasing it, you will feel Holly Golightly chic carrying it.
So whatever your budget this holiday season -- this is a great gift to give (or get) to the beauty-obsessed woman on your list.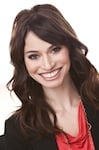 Our Expert Guides