How I Apply Makeup for Photos

Posted 10/27/11 at 07:35AM by Rebekah George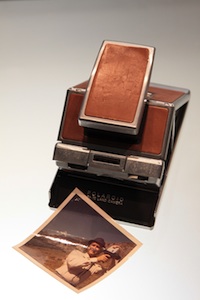 Ever log onto Facebook and notice someone uploaded a photo of you not looking your best? Yeah, it happens to me a lot, too. Even though we're not being chased by paparazzi, these days it seems like we need to be camera ready at all times. To give myself the best shot at looking awesome
every
time someone gets snap happy, I've mastered some key makeup moves:
1. Avoid minerals. From sunscreen to foundation, products with mineral ingredients (i.e. titanium dioxide) create a white caste when the flash goes off and make you look like Casper the Friendly Ghost. Which, unless it's Halloween, isn't a good look.
2. Go light. Even though concealer and foundation can be your savior when it comes to evening out your skin, heavy layers look cakey in HD. Opt instead for light layers to avoid that overdone look.
3. Add color. Brightening your skin tone for the camera is a must. The simplest way to do it is to add a pop of color to your cheeks. I recommend a shade of blush that makes your skin look like it does after a run -- a natural flush. Try
CoverGirl Cheekers Blush
, $3, and sweep it on the apples of your cheeks (what you see first when you smile) to help lift your cheekbones and make your smile really noticeable. Gloss is also a smarter choice to brighten up your lips. Matte lipstick looks dull on camera and doesn't reflect light well.
4. Line your lids. A little definition to your eyes goes a long way in photos. Always line your top lids to open up your eyes and make them shine.
5. Set your makeup. Skip setting powder, which can be tricky to apply and look chalky. Instead use a liquid makeup setting spray.
Urban Decay All Nighter Long Lasting Makeup Setting Spray
, $29, looks great in photos. Spray it all over your face to lock in your makeup and create a slightly dewy effect.
Hopefully these tips will help your Facebook photo cause. And, if you want some help mastering that so-pretty-but-hard-to-do "no makeup" makeup look,
click here
!

Our Expert Guides