My Favorite Timesaving Beauty Shortcuts [Slideshow]

Posted 09/21/11 at 06:14AM by Charli Schuler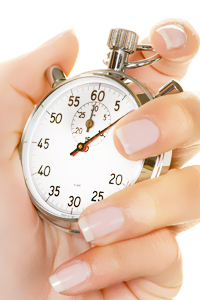 Running late? So was I ... almost every single day. No matter what I did, I couldn't seem to get out the door on time.
Happily, that was the "old me." The "new me" set a get-ready-quickly plan in motion that's really worked to streamline my routine and get me where I need to be in a timely manner.
The kudos should be heaped upon some great multitasking products and effective strategies from Sebastian hairstylist Janine Jarman. Without them, I'd still be racing around my apartment long after I was due at work.
Check out these tips on looking great in a flash. Hopefully, you'll find them useful tomorrow (and the next day, and the next ...).
SEE THE TIPS ...

Our Expert Guides